Helping businesses to help ONS – making data submission easier and faster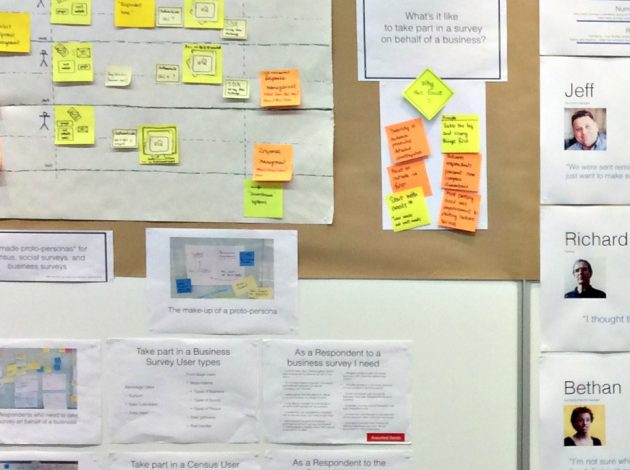 ONS statistics are relied on by central and local government, businesses and individuals to make important decisions and plan for the future.  To make sure they remain accurate and relevant, we need to gather timely and detailed information that captures the whole economy and the fortunes of businesses large and small.  To obtain that we currently send out many thousands of surveys every year, largely on paper.
I am the user researcher for our Business Survey Data Collection project which is looking at how  businesses submit data to ONS.  Businesses were traditionally instructed precisely how and when to submit information. We are working to change that and to listen a bit more and give businesses a say in how our systems are designed.
To help that process we're looking for help to gather insights into this project specifically from businesses that:
Currently submit data through paper surveys to ONS
Submit data for others, for example accountants acting on behalf of clients.
Users who may have difficulty in accessing the internet or feel they don't have the skills required to use online services
If you are interested in helping us then please complete this short form.
Part of our transformation is to digitize the process of data collection as much as possible. This involves work from agile delivery teams, researchers, methodologists and others to build online methods for gathering data whilst always keeping the needs of the user in mind – a tricky balancing act, but one we are keen to get right.
We aren't simply building an online version of our paper surveys. We are working to understand the journey businesses take to participate in our surveys.
The approach we are taking to digitize data collection methods is quite simple. We learn everything we can about businesses and feed this information back so our users are at the forefront of service design. Before "going live", we iteratively test our work with real users – people like you who regularly complete our surveys.
This approach helps challenge assumptions, understand the goals and make user-centred decisions on services – we can't do any of this without your help.
Gaining a rich understanding of our users helps us decide what direction we should take, what features we should build and how the service fits into the daily running of businesses across the UK. A better understanding of the businesses who take part in our surveys gives us a better understanding of the  challenges they may face (including offline users or those with limited digital skills). This helps us make the process easier and also enrich the data we collect.
For more information or if you have any questions about the Business Survey Data Collection project, please get in touch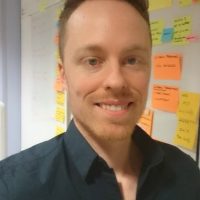 Jamie Trollope