Leaving no one behind – Introducing the Inclusive Data Taskforce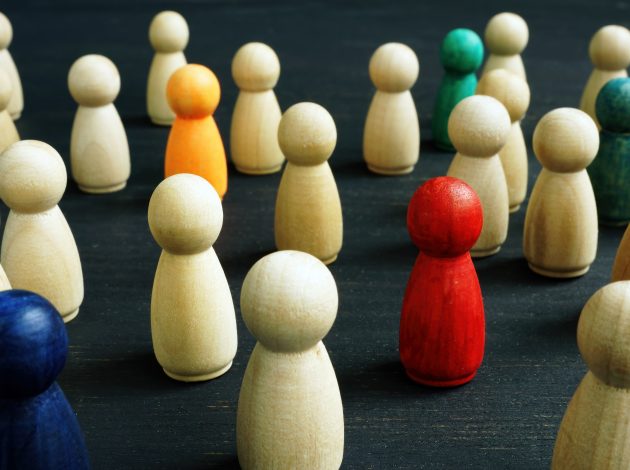 As part of the ONS' drive to ensure that our statistics reflect the experiences of everyone in society we have established a new Inclusive Data Taskforce. In Today's blog the Chair of the Taskforce Dame Moira Gibb explains the importance of this work and how you can give us your views. 
In October 2020 I had the honour of chairing the first meeting of the Inclusive Data Taskforce which the National Statistician, Sir Ian Diamond, established with the goal of making a step-change in the inclusivity of UK data and evidence.
It is a privilege to work with the Taskforce, which brings together senior academics and civil society leaders with expertise in topics ranging from social and economic inequalities to migration, identity, ethnicity and more.
With collective expertise encompassing longitudinal, qualitative and statistical research methods and research ethics, this Taskforce is particularly well-placed to consider current good practice in addressing inclusivity in UK data and evidence that could be adopted more widely.
We will also be seeking opportunities for improving inclusivity across all aspects of the research process from research design, data sources and data collection to analysis, interpretation and presentation of findings.
At this early stage in the work of the Taskforce, we have begun by gathering further insights into important questions which can help shed light on the comprehensiveness of UK data and evidence. For example:
How easily can we compare the situations of people with different characteristics or circumstances across the countries of the UK?
How adequately are children represented in UK data and evidence and are they able to express their own views about their lives?
How well are the experiences of those not living in private households reflected in current data and analysis?
The COVID-19 pandemic has illustrated the importance of having the data and evidence needed to understand how events impact on different sections of society. Inclusiveness means ensuring we have the right data and evidence for government, civil society and individuals to make better decisions now and to plan for the future more effectively.
This is why it is good to see that inclusivity is  a key element of the UK Statistics Authority's recent five-year strategy, which aims to ensure that everyone counts and is counted in UK statistics and evidence and no one is forgotten.
The Taskforce will make recommendations to the National Statistician in the summer of 2021 and we aim to gather insights from people and organisations with a wide range of experience and perspectives on inclusivity. We plan to seek out the views of those working in central government and the Devolved Administrations, local government, academia, civil society organisations and members of the public.
An extensive programme of consultation activities is currently being planned which will take place between now and late spring. As a first step, we have launched an online consultation seeking views about the inclusivity of UK data and evidence, including areas for improvement as well as examples of good practice.
On behalf of the Taskforce, I invite and encourage you to share your thoughts and suggestions. If you would like to be involved or want to get in touch you can email us at Inclusive.Data.Taskforce@ons.gov.uk or for further information about the Taskforce and its members please click here.