Mapping trade: what we sell and where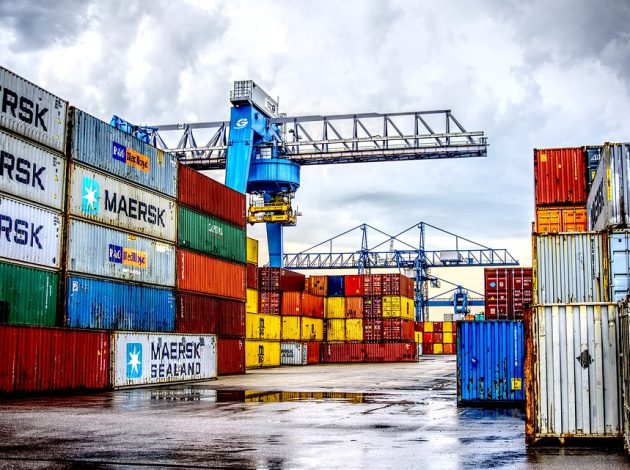 ONS has been working on ambitious plans to improve the way we produce trade statistics. These include improved data sources and publishing much more detail about Britain's trading relationships at this crucial time.  James Wells highlights some of the most interesting facts and figures about what the UK buys and sells.
The UK exports a surprisingly wide range of products around the world and now a new article from ONS shows how that trade has changed over time.
We exported £15bn of 'food and live animals' last year. While you might expect this to be mainly wheat and Welsh lamb, the items we export are far more varied than that. For example, in 2017 we exported £33m worth of live animals to Hong Kong, half of which were purebred horses. Also, of the £22m of animals sent to the UAE, 15% were birds of prey.
It is perhaps no surprise the UK exports a lot of beverage products (£7.7bn in 2017) given the UK's strength in whisky and beer production, but it is interesting to see which countries import them. The United States was our largest beverages export market at £1.8bn, with around half being scotch whisky products. We also sent a lot of whisky to Singapore and India, around £200m and £100m respectively.
On the other side of the coin, while most of the food we import comes from the EU (70% in 2017), many of us regularly consume products that are imported from countries you might not expect. For example, of the £1.3bn in meat we imported from countries outside of the EU in 2017, around a third came from Thailand with the vast majority of that being chicken.
Machinery and transport equipment represent our most valuable trading commodities. In 2017 we exported and imported £137.6bn and £181.0bn respectively. Not surprisingly, cars made up the largest share of this but we also imported £0.2bn of office and shop equipment from Vietnam, with around three quarters of this being cash registers. In the same year we imported another £3.5bn of office machinery from China with around three quarters of this being laptops.
Meanwhile, chemicals accounted for £58.5bn of exports and £60.1bn of imports last year. We imported £6.5bn worth of cleaning products, with a combined £2.1bn coming from France and Germany. In the same year we exported £6.2bn of these products with nearly a billion pounds worth being sent to Ireland.
These examples highlight just some of our exports and imports, but overall we are now publishing detail on 125 different products we trade with 234 different countries. You can explore the data on our interactive maps or via detailed datasets published alongside our monthly trade bulletin, both of which are updated each month.
As you can see, these new data provide far more information than was previously available, and all consistent with our headline estimates of the UK economy. They provide a powerful new tool for people in business and government who need to take important decisions about the future of our economy.
James Wells is Head of UK Trade for the ONS