ONS reveals the number of people dying homeless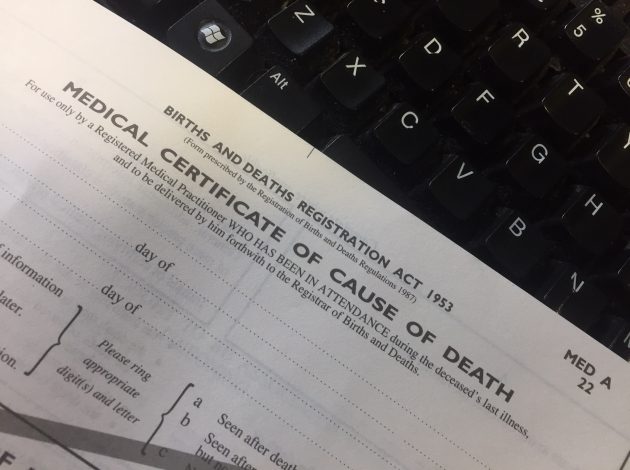 The ONS has developed new methods to work out how many people die while homeless, and today we have been able to publish our first figures for England and Wales. Deputy Director for Health Analysis and Life Events, Ben Humberstone explains.
In 2017, an average of 12 people died homeless every week.
In experimental statistics released today, we estimate that a total of 597 deaths of homeless people were registered in England and Wales last year, the most recent year for which complete deaths data are available. We produced figures for five calendar years, and the annual number increased over time by nearly a quarter, from 482 in 2013.
It has taken time and effort to produce estimates of sufficient quality to properly shine a light on this critical issue. Deaths of homeless people are not straightforward to count. This is because in many cases, those registering the death may not have known the person was homeless or been able to record the address of any emergency accommodation they may have used. It is also not always easy to ascertain whether a recorded address is an emergency accommodation.
These estimates have been compiled from a rigorous review of death records and the use of statistical modelling to predict how many additional cases exist that our review could not identify individually.
Another issue was defining who counts as homeless and who doesn't. Different organisations use different definitions, ranging from rough sleeping, staying in a hostel through to 'sofa surfing'. The people whose deaths were counted in our report had been sleeping rough or were residents of homeless shelters and direct access hostels around the time of death.
Despite these challenges, we were keen to be able to provide new statistics and insight that can be used by Government and wider organisations to make a real difference to some of the most vulnerable people in society.
The decision to focus on this issue came after the UK Statistics Authority published a paper in November last year reviewing the public value of statistics on housing and planning in the UK which sparked a new range of statistical work on housing and homelessness. The ONS's authoritative estimates published today will support this and the Homelessness Reduction Act 2017, which came into effect on 3rd April 2018.
The report follows The Ministry of Housing, Communities and Local Government's rough sleeping strategy, which was published in August, and the Welsh Government's two-year plan to reduce rough sleeping, published in February.
Our figures released today will support both of these strategies as well as other organisations working to help homeless people by providing invaluable insight.
Our findings show a pattern of deaths among homeless people which is strikingly different from the general population. For example, the causes of deaths recorded provide an insight into the circumstances around people who die while having no home. It is already known that homeless people can have complex health and personal histories, as well as being exposed to high levels of risk and difficulty obtaining good quality medical care.
Understanding a problem is the first step to solving it, and producing these statistics will help society make better decisions to tackle homelessness and stop homeless people dying in our communities. These statistics aren't just numbers, behind each death is the story of some of the most vulnerable members of society.
This is the first official estimate of the deaths of homeless people. We plan to continue producing them on an annual basis, with estimates for 2018 to be published next summer. This is vital if decision-makers across society are to have the right evidence on which to base their decisions.