Understanding the contribution of migrants to the UK's tourism and health sectors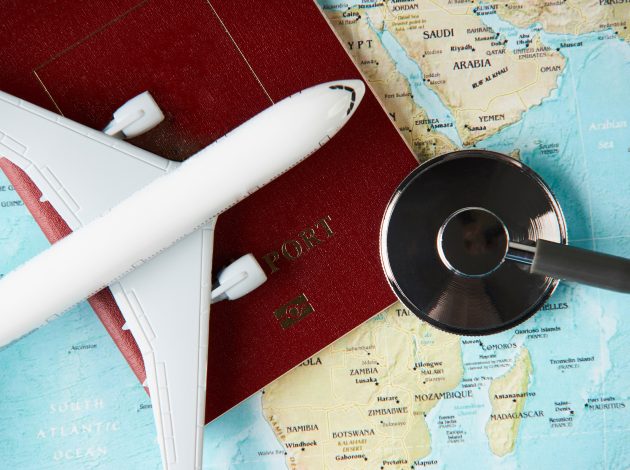 Fresh analysis by the Office for National Statistics shows that these two key sectors employ around three-quarters of a million non-British workers, with the majority of those coming from the European Union.  Providing a better understanding of the migrant workforce is one of the ways we're mobilising the power of data to help Britain make better decisions.  Here Jay Lindop discusses this latest work and the ongoing transformation of UK population and migration statistics. 
In the past year the ONS has produced new insights into the contribution of migrants to the agriculture, construction and education sectors. This is part of the continued transformation of migration and population statistics and, as outlined in June, we have now gone further by looking at the tourism and health industries, which are both big employers of non-British nationals.
We've worked with other government departments including the Home Office, Department for Culture, Media and Sport, Department of Health and Social Care NHS Digital, Public Health England and Health Education England using a variety of data sources to provide a fresh evidence base on the role migrants play within various sectors.
Migration and tourism
Our analysis of the Annual Population Survey has shown that between 2016 and 2018, there was an average of 3.2 million people working in tourism in the UK, with the industry having a higher proportion of non-British nationals (16%) when compared with all other sectors (11%). Of the 501,000 non-British nationals who worked in tourism, an estimated 64% were EU nationals and 36% were non-EU nationals.
We also found that, on average, non-British nationals working in tourism were more likely to be older, living in London (even more so than in other sectors), working more hours and more likely to be in temporary employment.
There were also a higher proportion of non-British nationals who worked in the sub-sectors of 'Accommodation' and 'Food and drink'.
The top three occupations for migrant workers in tourism are chefs, kitchen and catering assistants and waiters and waitresses. The ONS Longitudinal Study showed that those who are non-UK-born were more likely to remain in the sector when compared with UK-born individuals.
Migration and health
Using data from NHS Digital and the Annual Population Survey we've been able to provide a better understanding of how international migration contributes to the overall health care workforce in England and the UK.
Our analysis shows around 1.9 million people were employed in health care occupations in the UK in 2018, with British nationals making up 88% of the workforce and non-British nationals making up 12% – 6% were EU nationals and 6% non-EU. The proportion of non-British nationals in the health care workforce has remained broadly stable since 2012.
The proportion of the health workforce that are non-British nationals varies greatly across the UK. In London, almost a quarter of the health workforce were non-British nationals in 2018.
Why have we carried out this work?
Understanding the contribution of migrants to the economy has become even more important in a rapidly changing policy context – including the government's plans for a new immigration system once the UK exits the European Union.
In January 2019, we published an update on our transformation journey outlining our plan to produce research investigating migration and its contribution to various industries, including health and education.
Our future analysis plans will look to broaden our understanding of international migration and the health workforce, including how this is changing over time and how many workers (both non-British and British) leave the health workforce to work in other non-health sectors or emigrate.
What's coming up?
Next week we're releasing our migration statistics quarterly report which will give the latest picture of migration to and from the UK using all sources available. We're also releasing the conclusions of our work into the coherence of existing migration survey sources, including the International Passenger Survey (IPS) and the Annual Population Survey (APS), to help our users better understand trends in migration.