How energy efficiency data can help reduce our carbon footprint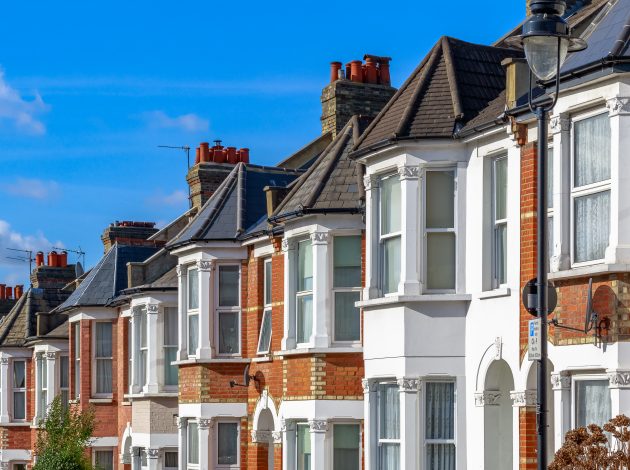 The UK has targets to cut greenhouse gas emissions and, with residential properties estimated to be responsible for 15% of these, knowing more about the environmental impact of our homes is becoming increasingly important.
New exploratory ONS research using Energy Performance Certificate (EPC) data shows that average energy bills for existing houses in England and in Wales were estimated to be more than twice those of new houses – and only in London are the majority of new homes being built without mains gas central heating. Here Debra Prestwood puts our new analysis into context and explains why it's important.
What is an Energy Performance Certificate?
If you have let, rented, sold or bought a property at some point since Autumn 2008, it will have come with an Energy Performance Certificate (EPC). An EPC gives you useful information about the energy efficiency of a property, as well as its heating source, estimated carbon emissions and estimated energy cost.
The Ministry of Housing, Communities and Local Government (MHCLG) make EPC data for England and Wales accessible here on their Open Data Communities website. This is to enable independent research and data analysis into various energy efficiency issues, such as fuel poverty or climate change. This type of insight can help people and policy makers understand how our homes fit into the UK's decarbonisation objectives.
Our new analysis
Energy Performance Certificates were only officially introduced in 2008, so not all homes have an EPC. While our analysis doesn't cover all homes in England and Wales, it's still broadly representative of the split between flats and houses in both countries.
Our new analysis available here shows that, in financial year ending 2019, both the median estimated CO2 emissions and energy bills for existing houses in England and in Wales were more than twice as high as those for new houses. It's also interesting to see in EPC data that the energy efficiency of both new and existing dwellings England and in Wales have remained largely unchanged in the last seven years.
In terms of what people use for central heating, we estimate that mains gas is still the most prominent heating source for both new and existing homes. However, London is different. It is the only region where the majority of new dwellings do not use mains gas directly in central heating (with 67% of new dwellings in the financial year ending 2019 receiving heat from community heating schemes). In terms of heat pumps, a low-carbon heating source, there were 3% of new dwellings in both England and Wales which used them for central heating.
We hope our analysis will aid people and planners when it comes to taking action to tackle carbon emissions and energy inefficiency in homes and measuring the uptake of renewable heating sources.
What other EPC data are available?
As well as our new research released today, there is a range of other places you can go to get EPC statistics. Our research draws on data up to 31 March 2019, but more timely EPC statistics are available here from Ministry of Housing, Communities and Local Government (MHCLG) on a quarterly basis. These statistics from MHCLG focus on the number of EPCs 'lodged' in England and Wales, giving users a breakdown by new and existing dwellings and energy efficiency rating bands. MHCLG also has a new interactive dashboard to explore their data here, so make sure to check that out too.
Our new research into EPC to gain insight into the energy efficiency of different types of dwellings is designed to complement the regular and timely statistics from MHCLG, which focus primarily on describing the EPCs themselves.
We have focused on England and Wales, but our research article available here includes links to EPC-related statistics for Scotland and Northern Ireland. Since housing is a devolved area of policy, each UK country is in charge of the housing statistics that they produce, including those on energy efficiency.
Final thoughts
I have blogged before about how statisticians across the UK have been working together to make housing and planning statistics more joined up and insightful. Our cross-government housing statistics work plan laid out here sets our priorities against our five key areas of improvement: coherence, quality, harmonisation, data accessibility and user engagement. This research today shows how we are using administrative data sources to improve housing statistics. We'll continue to work across departments and devolved administrations to ensure our work is relevant to high profile policy areas, contributing to the evidence base for the UK's decarbonisation objectives.