World Class Statistics and supporting stats around the World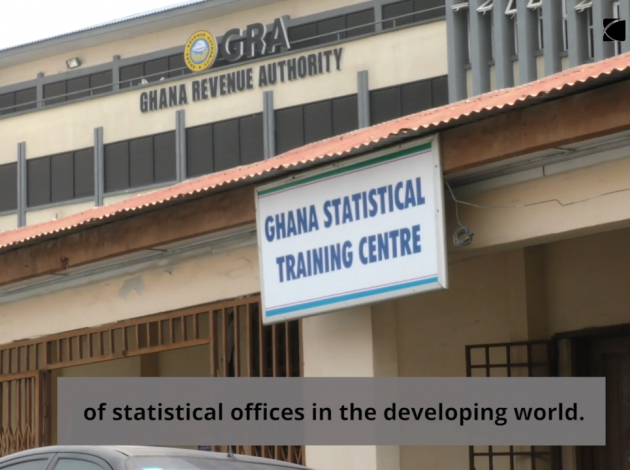 As well as providing the numbers that matter the most in the UK, the ONS also plays an international role in helping to improve the global statistical system.  This includes partnering with developing countries to support evidence-based policies for economic growth and the effective targeting of aid.  On World Statistics Day, National Statistician, Professor Sir Ian Diamond, looks at what's been achieved so far.  
We live in an age of statistics and data; never has the public right across the world been more aware of the power of data to drive government policy, to make life better for everyone. That is something that drives us here in the UK, and statistical services across the world.
As the UK Statistics Authority (UKSA) Statistics for the Public Good Strategy 2020-2025 states:
"Successful collaboration in the modern statistical world must be international… As the pandemic and environmental issues have vividly demonstrated, users need data that can be understood in the international context, not in national isolation"
We have a real need to make sure that the quality is the same everywhere, and to share best practices, especially in a rapidly modernising world; and that's why I am so privileged that we in the ONS are able to help governments in many countries to develop their statistical services.
We set up the international development team four years ago in order to support this endeavour; to identify where we can help, working together with other parts of the UK government, by supporting key partners with their own modernisation priorities.  I am extremely proud that the FCDO has published their third annual review of our work, and awarded us an A+ grade.
Our first four years have shown that ONS expertise is in huge demand; that the lessons we have learned on our modernisation journey can benefit others. We have learned that the key questions partners have are often organisational as well as technical: they are interested in how we have improved our communications with stakeholders, how we lead and manage a modern statistical service, and how we establish the right policy and legal environment to keep data safe and build trust. We have also learned that ONS staff gain enormously from the experiences of working overseas – applying their skills in a new environment, often with constrained resources. The learning is very much two way.
The team have made a short video showcasing the work, focusing on our programme in Ghana, which is one of our four flagship partnerships.
"This programme continues to perform well and despite a very challenging context" and "The partnerships at country level have deepened with a growing range of examples of the impact of ONS's work"
Because of our work:
Good quality leadership training is now available to African National Statistical Systems through the United Nations Economic Commission for Africa (UNECA) (and has been delivered in 5 countries).
UNECA's role in supporting 2020 census round in Africa has been strengthened to ensure best use of digital technology is made;
The capability of African national statistical offices to respond to the coronavirus (COVID-19) pandemic has been strengthened
A sustainable data science team in NISR Kigali has been established and there are improved approaches to data security, and an appropriate legal and policy environment in preparation for establishing a Big Data Lab in Rwanda
The geospatial quality and coverage for the 2020 Ghanaian Census has been improved
Public policy analysis to support national development and evidence-based decision-making in Ghana has been improved
Communications has been professionalised at the Ghana Statistical Service
Data collection in Kenya's first digital census was improved
15 countries and 3 sub national governments are now using the UK SDG platform to disseminate SDG progress to their users;
A data science hub focussing on international development has been established at FCDO offices in East Kilbride – they are mentoring several NSO partners, and have worked on a wide range of projects including using satellite data to monitor cattle in South Sudan, and using data from shipping transponders to provide early estimates of economic impact of COVID19 in Africa.
I have been privileged myself to work in many countries across the world, many in Africa, and I know how important that support can be in bringing the standards of statistics up to global levels everywhere, we will do everything we can at ONS to support than endeavour.