African Statistics Day: How the ONS is supporting better statistics across Africa and the developing world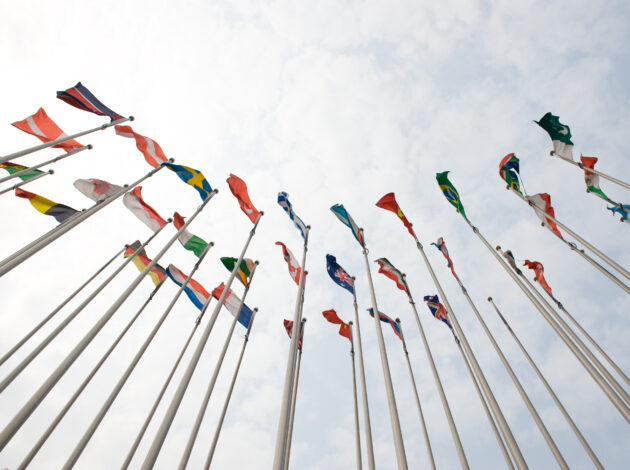 The ONS works internationally to help make key statistics useful, accurate and globally comparable. To mark African Statistics Day, Emily Poskett takes a look back at key achievements in supporting statistical organisations on the continent and beyond to modernise African statistics and improve evidence-based decision-making for the public good. 
The ONS has always been a world-leading national statistical institute, influencing international standards and sharing lessons with others. It has always received many requests from countries around the world to support their statistical development. But it was only five years ago, in 2016 that our international development team was established. 
We started as a team of two with a mandate to ensure that the ONS's support to developing countries was more strategic, well planned and more central to the ONS' core business. 
Now, as the team celebrates half a decade of peer-to-peer partnerships with national statistical institutions (NSIs) across the developing world, I couldn't be prouder of what we have achieved. 
Since it was established, the amazing and hard-working international development team has grown many times bigger with an additional 10 core members in the UK, staff in four countries in Africa, and a wealth of technical resources based in our team and across the ONS, including in the Data Science Campus and Sustainable Development Goals (SDGs) team. 
We have established medium-term peer-to-peer partnerships in six countries, including with the UN Economic Commission for Africa, and worked on smaller projects with more than ten others. Working together with our partners, we support many aspects of statistical modernisation and support sustainable change. 
This relates to this year's theme for African Statistics Day 'modernising national statistical systems to support sociocultural development in Africa'. The celebration aims to showcase the important work of statisticians across the continent – and the enormous value it brings to people's lives by enabling evidence-based decision making in areas impacting the economy to sanitation, healthcare and education. 
Measuring our success
I am particularly proud that the Foreign, Commonwealth and Development Office (FCDO), which has funded much of our work, scored our international development programme with an A+ in its two most recent reviews. This shows that we have not only achieved our output targets — but exceeded expectations. This is even more significant given that these reviews occurred after the COVID-19 pandemic had hit, and our ways of working had been considerably constrained. 
Our approach is based on an internationally recognised best practice model — bringing together the ONS's world class technical expertise, with the FCDO's diplomatic reach and wealth of experience in supporting statistical development. 
Together, our support has led to improving the quality and consistency of labour market statistics, prices and other core data series; building sustainable capacity to deliver good quality digital censuses across Africa; and improving the way countries monitor their progress towards global Sustainable Development Goals including providing access to the open-source tool OpenSDG. 
We have delivered mentoring, training and joint data science projects in six low-income countries, and to all of the Caribbean nations through a regional programme via our funding of the ONS/FCDO data science hub, established in 2019 to build sustainable capability and shape the global debate on data. 
More recently, we have worked with our partners to improve the ways they can support their countries' responses to the COVID-19 pandemic. This has included assisting a shift to telephone surveys, advising on remote working, and helping to build relationships between statisticians and governments. 
Looking to the future
We are now working with Pakistan's Ministry of Climate Change to develop the country's first natural capital statistics, we hope that this will be the start of more work on climate and the environment, as this becomes a bigger topic for the UK and for all countries around the world. We plan to develop new partnerships, and further our work in health statistics too. 
I am extremely proud of the gains that we have made, and of the work of everyone involved in the programme in Africa and beyond. I am also extremely proud of the ONS, and the skills and expertise in producing policy relevant statistics for the public good, and for being willing to share that expertise with other organisations around the world who can benefit hugely.