Made to measure: how we estimate inflation across the UK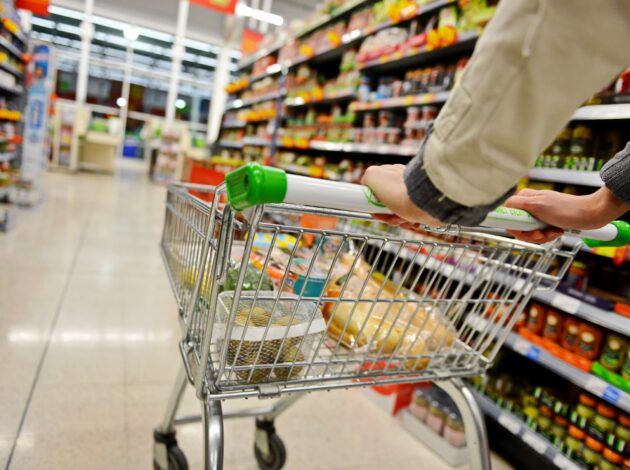 As the world continues to be affected by the COVID-19 pandemic, rising prices have put inflation back in the news again. As people see the cost of some everyday items edging upwards, it's not unreasonable to question the relevance and accuracy of the official inflation figures.  As Philip Gooding explains, ONS prices data are based on tried and tested methods, internationally-recognised standards and a great deal of up-to-date intelligence on real world price movements.   
The leading measures of UK inflation – the Consumer Prices Index (CPI) and CPIH, our own preferred measure, which includes owner-occupied housing costs – are used in countless situations including wage bargaining, the setting of interest rates, uprating of pensions and fixing annual price rises for mobile phone charges. 
The central aim of consumer price indices is to measure accurately how much prices for consumers within the UK are changing overall. The ONS has many decades experience of doing this. It is a large, complex and ever-evolving process.   
Filling the Basket
Firstly, using an internationally agreed framework, we have carefully selected over 700 items that form a virtual 'shopping basket'. These are representative of the goods and services that consumers typically spend their money on. Each month we ensure each item is either identical or comparable to those collected the previous month. They include many staple items such as milk, tea and bread but also 'big ticket' items such as buying a car as well as services such as renting your home, booking a flight or going to a music concert. 
Gathering Prices Information
Prices of these items are collected physically in 141 locations by around 300 people across the country.
 In addition, numerous price quotes are collected online or over the phone adding up to around 180,000 price points overall each month. On top of this, around 300,000 rental prices from up and down the country also feed into the headline number.   
We keep a close eye on the basket to ensure it remains representative of the household spending habits across the country by drawing on a wide range of market research data as well as feedback from our price collectors about which items have the most shelf space in shops.
In addition, we use spending information taken from the National Accounts and a large survey of households' outgoings to ensure items receive the correct weight in the overall figures. However, it is worth noting that, while our inflation indices are representative of spending across the UK overall, they may well not totally reflect the habits of any individual consumer. 
Every year we take out items which are becoming less popular and bring in new products and services; in recent years we've ditched CD players and brought in both streaming services and smart speakers. Additions to the basket this year included hand sanitiser, loungewear and home exercise equipment reflecting the impact of the pandemic on consumer spending. 
What's Driving Inflation?
If we look in more detail at some of the items which have been driving the recent increases to inflation in the UK, motor fuel is one of the items that has seen steep price rises in recent months. Average petrol prices, for example, increased by more than 25p per litre in the last year. This month's increase in inflation was led by rising household energy bills and higher prices for motor fuels and second-hand vehicles. 
Prices have been rising in many other parts of the world too, as the pandemic has caused problems with supply chains and led to labour shortages. Perhaps most notably, the United States' annual inflation rate surged to 6.2% in October, the highest since November 1990, while German consumer prices rose by 4.5% in October to their highest level in almost 30 years, driven by rising energy prices. 
Improvements Ahead
We want to capture price changes in as detailed and timely ways as possible and we at the ONS are currently working on plans to widen how many prices we collect even further, by harnessing the power of shops' checkout data to show us exactly how many of each product shops have sold. From 2023 we aim to increase the 180,000 price points to many millions each month, allowing us to develop detailed indices on price changes for different areas of the country.  
It is a huge task to collect all these prices each month, while also ensuring that the items we collect are representative of what we spend our money on, but it ensures that we can produce a trusted measure of inflation that accurately shows how prices are changing across the UK.