Understanding the impact of the pandemic on levels of crime in England and Wales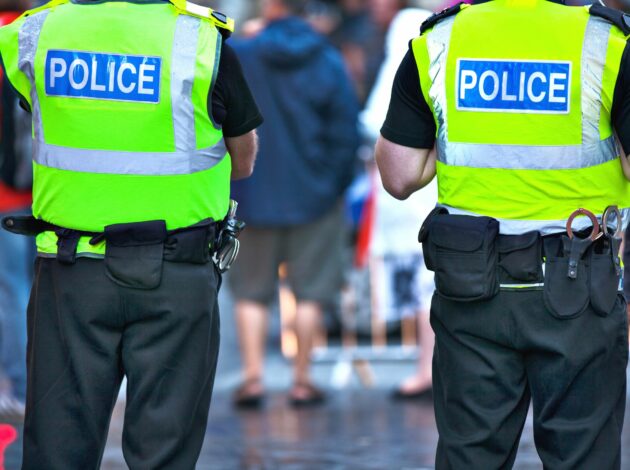 The coronavirus pandemic and government instructions to limit social contact have had a significant impact on patterns of crime. But, as Nick Stripe explains, the pandemic has also had an impact on how we collect data and why the picture for certain crime types is difficult to interpret.
Today's crime quarterly bulletin reinforces the view that patterns of crime have been affected by the coronavirus pandemic. Periods of national lockdown have seen decreases in the incidence of many types of crime. This has generally been followed by a return towards previous incidence levels once lockdowns ended.
Crime types, such as theft and robbery, saw falls during periods of lockdown as social contact was limited and people stayed at home. However, as many of us have experienced or heard anecdotes of, fraud and computer misuse offences have not followed the lockdown-related pattern of reduced victimisation.
In fact, the crime survey for England and Wales shows a 32% increase in fraud incidents in the year ending June 2021. This was largely driven by substantial increases in both 'consumer and retail fraud', which may indicate fraudsters taking advantage of behaviour changes related to the pandemic such as increased online shopping, and 'advance fee fraud', which include scams where victims transferred funds to fraudsters for postal deliveries. The survey also shows an 85% increase in computer misuse incidents, driven entirely by an increase in 'unauthorised access to personal information, including hacking'.
These increases more than offset decreases in other crime types, driving a rise in total crime over the course of the year.
But what of other crimes during the pandemic, such as those related to domestic abuse, where there have been real concerns, and sexual offences? How much do we know about the impact of the pandemic on those?
Survey data
Crime survey for England and Wales (CSEW) estimates provide the best measure of long-term trends in domestic abuse and sexual assault. Unlike police data, survey estimates are not affected by changes over time in victims' willingness to report their experiences to the police, or by improvements made by the police over the last decade in how they record these crimes.
However, since the pandemic began, the crime survey has been carried out via telephone interviewing while normal face-to-face interviewing was suspended because of restrictions on social contact. Ethical concerns around confidentiality and respondent safeguarding necessarily limit the types of questions we can ask in the absence of an interviewer being present. This includes the need to remove those relating to domestic abuse and sexual assault.
In November last year we published indicators of domestic abuse during the pandemic using data sources available to us, including police recorded crime and data from victim services. Data from the latter suggests that experiences of domestic abuse may have intensified during periods of national lockdown and that victims faced difficulties in safely seeking support under these conditions.
But in the absence of survey data, we can't assess potential changes to the level of domestic abuse over the past 18 months. We will be updating our analysis of data from both the police and victim services later this month, including an article on violence against women and girls.
The importance of face-to-face interviewing on the crime survey is also highlighted by the measurement of sexual assault. Prior to the pandemic, the number of police recorded sexual offences was well below the number of victims estimated by the crime survey, with fewer than one in six victims of rape or assault by penetration reporting the crime to the police.
Given the scope for an increase in the number of people who come forward to report what has happened to them, caution should be exercised when interpreting today's police figures. They show a large increase in the recording of rape and sexual offences, which reached their highest ever levels during the latest April to June quarter. The rise could be due to an increase in victim reporting as lockdowns eased, an increase in the number of victims, or to an increase in victims' willingness to report incidents, potentially as a result of high-profile cases and awareness campaigns in recent times.
What's coming up?
While it's clear that fraud and computer misuse has increased during the pandemic, and other crime types have decreased during periods of lockdown, there is real uncertainty around the level of more hidden crimes that the survey has been unable to measure during the pandemic. The good news is that since the start of October we have been trialling a return to face-to-face interviewing on the crime survey and in the coming months we should be able to give a more complete picture of crime both during the pandemic and as we hopefully emerge from it.