Statistically Speaking: A new podcast from the Office for National Statistics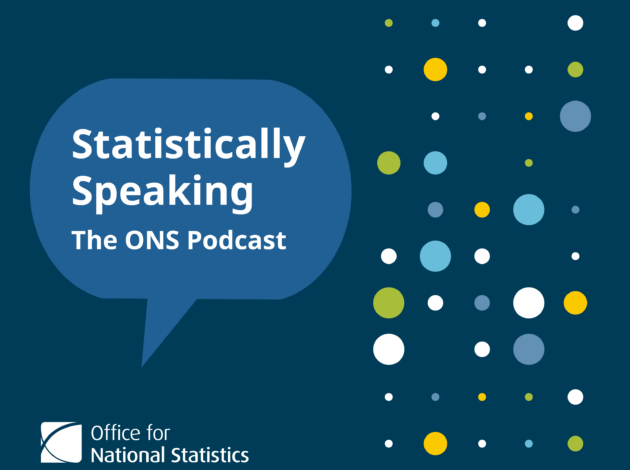 How do you count a whole nation in a day or track the spread of a pandemic?  These and other big topics are on the agenda as ONS launches its new monthly podcast: Statistically Speaking 
Statistically Speaking hears from the people behind the numbers and takes a deep dive into the inner workings of ONS and the latest hot topics from the world of data. 
In the first episode, we're joined by Ruth Studley, Tina Thomas and Professor Sarah Walker – three central figures from one of the ONS's most ambitious surveys to date: the COVID-19 Infection Survey. 
They discuss how the survey was set up in a matter of weeks during the first wave, what it can still tell us about the virus, and some of the more interesting encounters study workers have had on the doorstep…
Click here to listen to the trailer.
This first episode is set to air on 21 February and will be available through our blog and all other major podcast platforms. Keep an eye on our usual social channels, including @ONSfocus on Twitter, for updates on our upcoming episodes.  
If you want to bookmark us for when the first episode is live, click here or search for Statistically Speaking on Spotify or Apple Podcasts. Finally, if you have any questions, you can email us at media.relations@ons.gov.uk