Improving the evidence on ethnic health disparities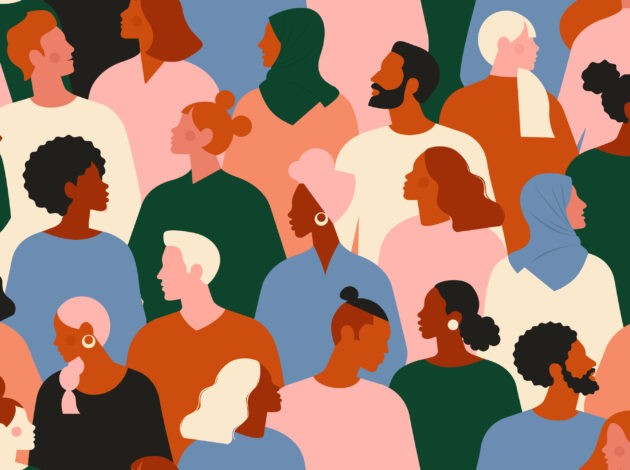 There is significant public and government interest in addressing health inequalities, and attention has only increased since evidence has shown an increased risk of death from COVID-19 among most ethnic minority groups. Rose Drummond explains how the ONS is working with Wellcome and the Race Equality Foundation to improve estimates of ethnic health disparities in England.
The ONS has begun a new research project in collaboration with Wellcome and the Race Equality Foundation to improve the evidence base around ethnic health disparities.
Understanding health inequalities is of significant interest to government and the public. The COVID-19 pandemic has made it even more urgent to improve the evidence base around ethnicity and health.
During the pandemic, analysts across government and academia worked quickly to fill evidence gaps using the data available to them – often utilising data from administrative data sources. For instance, the ONS linked data on COVID-19 deaths to ethnicity information from the 2011 Census to produce analysis within two months of the pandemic breaking out in the UK. There was a challenge that the Census data was nearly 10 years old, so didn't capture changes to the population since then, but it gave invaluable insights into the impact of the pandemic on different ethnic groups.
Data challenges
Not all analysts have access to the same data, due to data access arrangements and data protection rules, so organisations use the best datasets available to them. However, the quality and completeness of ethnicity recording varies between datasets, potentially causing bias in the data used for analyses. It can therefore be difficult to draw meaningful comparisons between studies based on different sources. So far, ethnicity data recorded in health administrative sources such as GP records has not yet been compared to self-reported ethnicity data from the census, which is widely regarded as the most robust source of ethnicity data covering the whole population.
Project aims
This project aims to improve our understanding of differences between these sources, and propose methods to make it easier to draw conclusions across studies using different sources. This is vital for improving the quality of the evidence to understand (and ultimately address) health disparities. This research will help inform ongoing work across government to improve the quality of ethnicity information available for analyses. This includes reforms led by the Department for Health and Social Care to include ethnicity information on the medical certificate of cause of death and analytical work by NHS Digital to understand the reliability of the most complete dataset available for COVID-19 analyses on ethnicity.
Using the census
As the custodian of census data, the ONS is uniquely positioned to conduct this research, which will involve linking administrative sources – including Hospital Episode Statistics and ethnicity information from GP records – to anonymised census records. Initially, this research will use 2011 Census data, and we plan to update with Census 2021 data when it is available.
In addition to using the quantitative methods above, the ONS will also map out the process of collecting and processing ethnicity data in key administrative health data sources, and interview experts to help build our understanding of potential sources of bias and error when the data are collected. This will help inform our recommended methods to account for bias when analysing these sources.
The expected outputs are:
A series of publications on the ONS website and research articles in academic journals documenting the research
An authoritative guide on methodologies to account for bias for use by analysts across the health sector
Updated estimates of key health indicators by ethnicity (using the methods above)
This research will be essential for understanding the comparability of existing COVID-19 research, and the new methods will improve comparability of future studies research on health and ethnicity in England. To ensure this important research reaches a range of audiences across the health sector, government and academia, we plan to promote this analysis through a combination of publications on the ONS website and papers submitted to academic journals.
Collaborative effort
This important analysis is being funded by Wellcome and is being delivered by the ONS in ONS's secure systems. To accompany the ONS's research, Wellcome and the ONS are collaborating with the Race Equality Foundation on qualitative research to provide further insights from the public and healthcare staff on their experiences of collecting ethnicity information data in practice, and potential for errors or bias to be introduced. This work has already started, with the Race Equality Foundation's policy team conducting interviews in Manchester, Bristol and other parts of the country. The questions being asked cover not only people's understanding and experience of ethnic group classifications in different settings, but also how and why an individual's ethnic group identification varies over time and why this differs to other people's perceptions of them.
For more information or to share your views on our plans, please email health.data@ons.gov.uk quoting "quality of ethnicity data" in the subject line.