Developing Data Analytics at ONS – Apprentice profile
Last year we recruited the UK's first data analytics apprentices into our  Newport-based multi-million pound Data Science Campus to work on some of the most exciting analytical and policy questions facing decision-makers and wider society. Here, we shine the spotlight on Gareth Jones, a Data Analytics Apprentice.
The Data Analytics Apprenticeship is aimed at people with relevant A Levels or equivalent experience. This exciting opportunity is now available in England and is open for applications to fill roles across government departments including ONS.
Almost a year on since he started his  two-year qualification, Gareth Jones shares his apprenticeship journey and explains why it is never too late to change your career.
Could you tell us about your role?
 I have been with  ONS for just under a year now as a Data Analytics Apprentice. I started in the Data Science Campus in December last year and I'm currently working in the Non Survey Data Team within the Social Surveys Transformation unit. My educational background is in STEM subjects, completing A Levels in Maths, Physics and Chemistry. A few years ago I started a Maths degree with the Open University which I'm hoping to return to in the future.
What attracted you to the apprenticeship scheme?
I have always had a love of working with data and when I finished my A Levels I didn't know  what  I wanted  to do. At the time there wasn't a qualification in Data Analytics but I felt under pressure to complete a degree. I decided to start a degree in Financial Management with Human Resource management however I quickly found that the university style of learning was not for me and decided to leave the course and join the work force.
With each role I secured I always leaned toward the analysing data tasks of which I found that I'm passionate about. When the Data Analytics Apprenticeship at ON came up, I saw this as a real chance to change the direction of my career towards the type of work I enjoy in a subject area I have a drive to learn more in.
What were you doing before?
I have a background in people and telephone management, previously working as a Manager in a national law firm. Within this role I was responsible for a team of 10 direct reports and 8 inbound telephone lines. Part of this role also required me to be responsible for the management information reports, disseminating telephone data and producing resource forecasts.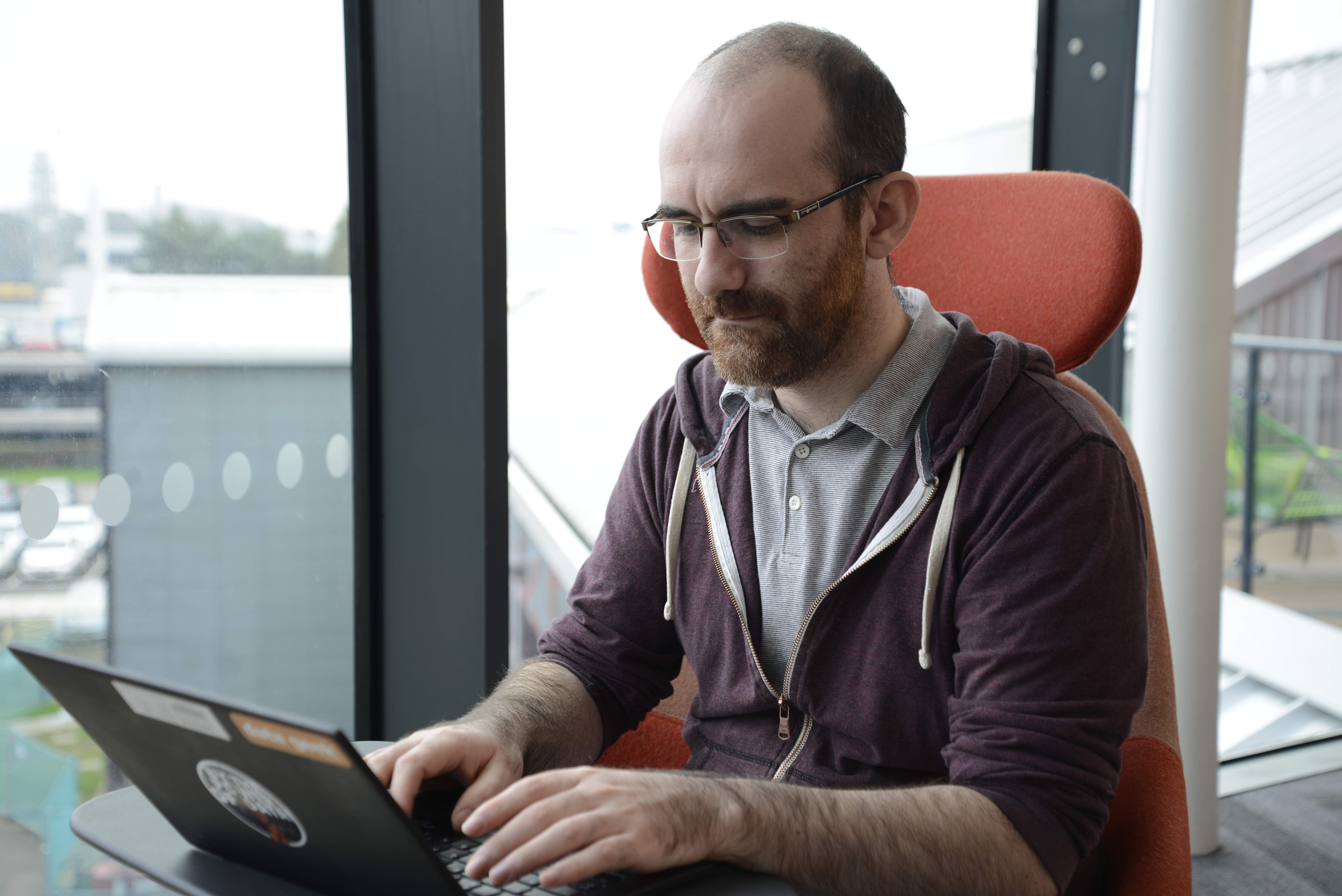 Is an apprenticeship just for young people?
Not at all. Apprenticeships are suitable for all ages.  Going back to College or University can be daunting after being out of education for so long.  There is a 10 year age gap between me and some of the other apprentices which on the first day I did find daunting however the  work based learning environment  allowed  me to draw upon my experiences from  my career so far which has helped build confidence in my role and learning.
 What have you been working on?
 Within the Data Science Campus I work on a number of projects ranging from time series analysis using mortality data to cluster analysis on survey data.
Currently I am working on a project to develop an optical character recognition application for use in the survey processing teams. The aim of the project is to use data science techniques in order to improve the timeliness of data delivery from survey responses through optical character recognition of purchase receipts, item description and coding classification using machine learning techniques.
What technology or methods do you use? How are they useful?
The apprenticeship has enabled me to learn and use new techniques and technologies. Part of our learning has been in the open source programming languages R and Python.  The apprenticeship gives us the foundations in both theses programming languages where our project work allows us to consolidate our learning and develop it further.  As with most topics there is a tendency to favour one over the other, in my case if have found it was using R. This does not mean that I would not use Python, the apprenticeship has given us the confidence to choose the right language for the task, while the work based learning environment encourages us to step out of our comfort zone and try new things.
Have you had any training?
 There has been a lot of training involved with the apprenticeship covering a range of subject areas from Professional Development to Data Science. Training is provided via fortnightly training days off site with monthly check-ins with our assessor from the training provider.
What has been the highlight so far?
 Entering into the apprenticeship I had no coding knowledge or experience so the highlight for me to-date  was when I wrote my first piece of executable code. It was a very simple piece of code but it was something I'd never done before and I was proud that I could complete the task using newly gained knowledge.
What's the most valuable thing you've learned since joining the scheme?
Each topic we are learning about has value in what we do day-to-day in one way or another. But apart from the learning, I would say that the most valuable thing I have learnt is to try something new and don't be afraid to challenge yourself. We touch on so many different  new techniques and the environment we work in allows us to try new things.  Think outside of the box and don't  be afraid of failure. Finding out something doesn't work can be more valuable than carrying on as normal as it drive new thinking and builds capability that you may find invaluable in the future.
What would you say to anyone thinking of applying to be an apprentice?
Changing your career is a huge decision and should not be taken lightly. Apprenticeships can give you the confidence to take the plunge and do something new and exciting. You will be surprised how much of your previous experience and skills are valid for your new adventure. We spend most of our lives in work so you owe it to yourself  to make work the best experience we can.
The Data Analyst Apprenticeship scheme for England is part of a Government Statistical Services (GSS) recruitment campaign. Applications will close on Thursday the 9th of November. If you're interested, please visit Civil Service Jobs for more details.
If you would like to learn more about any of our apprenticeship opportunities and how you can get involved then please e-mail apprenticeships@ons.gov.uk