Migration remains stable but fewer EU citizens arrive for definite jobs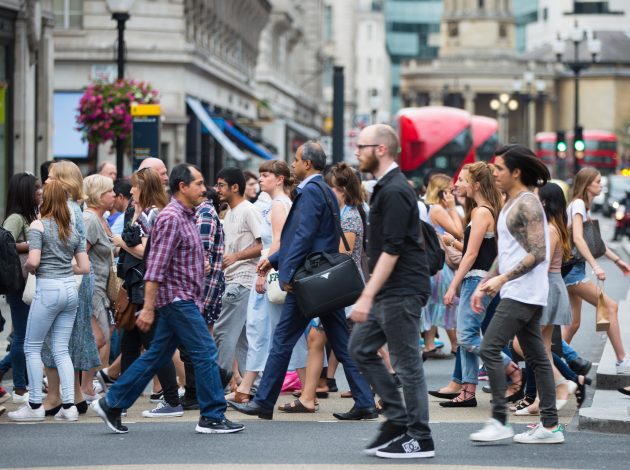 Today we've released our latest overall assessment of international migration to the UK.  It shows there are still more EU citizens arriving than leaving the UK but, as Jay Lindop explains, fewer are coming for a definite job.  
To provide a richer and more informative picture of international migration, ONS has again used a variety of data sources to highlight the underlying trends of peoples' long-term movements to and from the UK.
As well as the International Passenger Survey, we've used visa data from the Home Office, ONS labour market data, Higher Education Statistics Agency data on international students, and DWP information on registrations for new National Insurance allocations (NINos) to adult overseas nationals, to help understand the trends behind migration statistics.
The latest figures show that net migration, over a period of time, has been relatively stable. What we have seen, however, is that EU net migration has fallen as fewer EU citizens are arriving, especially those coming for a definite job in the UK. EU net migration has now returned to the level last seen in 2012.
What are the headline numbers?
Our best assessment is that around 270,000 more people came to the UK than left in the year ending March 2018. Although lower than the peak levels of 2015 and 2016, long-term net migration has continued to add to the UK population. Underlying this, long-term immigration and long-term emigration have remained broadly stable at around 610,000 and 340,000 respectively.
Fall in the number of EU citizens arriving
 While there are still more EU citizens arriving than leaving who are adding to the UK population, it has fallen to 90,000 – the lowest level since 2012.
Fewer people are coming here for a definite job
Previously we have seen a decline in the number of EU citizens coming who are "looking for work", however, this appears to have stabilised at around 35,000. Despite this, the number of EU citizens coming to the UK to work continued to decrease.
This can be accounted for by a fall we have seen in this quarter's data in the number coming to the UK for a "definite job", particularly people from the western European countries that make up the 'EU15' group.
Meanwhile, although non-EU immigration for work has remained fairly stable, there has been an increase in the immigration of Asian, particularly South Asian, citizens over the last year for work-related reasons.
Where can I get the full story?
You can read the full statistical release from ONS here.
What's next for migration statistics?
Working jointly with statisticians from across the Government Statistical Service, including the Home Office and Department for Work and Pensions (DWP), we will continue to draw strength from a wide range of sources to provide a better picture of international migration. As we continue to improve our understanding of administrative data, our future reporting will aim to integrate evidence from further sources, where appropriate.
In Autumn 2018 we plan to publish our findings from the feasibility research on utilising linked administrative data to provide international migration flows.
We will also be launching a consultation, at the same time as publishing the feasibility research, to consult users on the shape a new administrative data-based system should take and to ensure we understand their needs.
Jay Lindop is Director of migration statistics for the ONS