An ageing global population – How ONS is improving the evidence base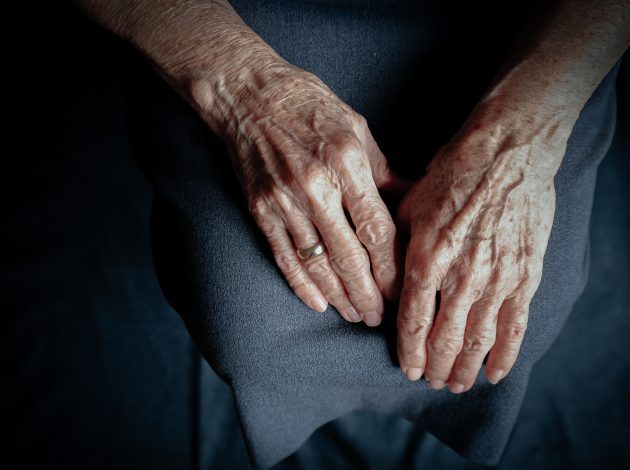 We are undertaking a programme of research to provide better evidence to understand the challenges and opportunities of an ageing population. Here, Liz McKeown introduces some of the available evidence and our plans going forward including the establishment of a Centre for Ageing and Demography.
In 50 years' time, in the UK there is projected to be an additional 8.6 million residents who are aged 65 and over – roughly the size of London today – making up over a quarter of the UK population at that time. Generally, people are living longer and there are fewer children being born, leading to an ageing population. The UK is not alone in experiencing this change; it is happening globally and while living longer is something to be celebrated, our ageing population presents both opportunities and implications for the economy, services and society.
We have begun work to improve the available information, to help the UK and other countries understand what it means to have an ageing population. Will there be sufficient housing? Will it be the right type of housing? Will an older population have different health and social care needs? Do we understand inequalities between older people and between generations? How will older people contribute to the labour market and the economy? What will it mean for the individual and society?
These are just some of the questions that need data to help answer them. Within the UK and internationally, better data will mean that we can better understand the implications of and prepare for our changing populations. In this blog, we outline the analysis we have already undertaken exploring the ageing population in the UK and set out how we are beginning to work in partnership to further improve our evidence base in this important area.
What do we know already about older people within the UK?
Today we have published an initial report illustrating what we already know about older people in the UK. This report explains the structure of the ageing population in more detail and provides further evidence on what an ageing population means for the economy, services and society. We intend to follow this report with a 'Living Longer' series of articles that will take a deeper look into some of these policy areas.
The economy
An ageing population means that larger numbers of older people are contributing to the economy than before, but also that the UK economy needs to support the pensions and service provision that larger numbers of older people need. We know that twice the proportion of over 65s are in employment compared with 20 years ago and that wealth peaks around retirement age but incomes for retired households tend to be lower than for non-retired households.
Housing and health
An older population is likely to change the types of houses and services that we need. By 2039 there are projected to be 1.3 million more households in England where the main householder is aged 85 or over. We know that after age 65 approximately half of remaining life is expected to be in good health. As health deteriorates in older ages, people may require adjustments to their homes, or managed accommodation such as care homes.
The impact of an ageing population on the health service is particularly important. Over the last ten years hospital admissions increase more for those aged 66 and over than for those aged under 66. Over the last five years, the number of patients registered with a GP who are aged 70 and over increased by over 950 thousand to 7.4 million.
Transport
Transport is an important consideration in terms of planning infrastructure and public transport provision for the future. In 2016, although just under two thirds of people aged 70 and over had driving licences, double the proportion 25 years ago, a sizeable proportion of older people do not drive. Since rural areas tend to have higher proportions of older people, further consideration of transport provision in these areas may be needed to ensure that older people can access the services they need.
Society and digital inclusion
The social implications of an ageing population are perhaps more difficult to understand since they are often more difficult to measure. How will attitudes and behaviours of individuals change as the population ages? What does it mean in terms of well-being? What about intergenerational implications?
Older people are more likely to live alone and not be connected digitally, but are also more likely to have social connections in the neighbourhood with 80 percent of those aged 75 and over chatting to their neighbour at least once a month. People between the ages of 65 and 79 tend to report the highest average levels of personal well-being, which then declines into older ages. Although people aged 90 and over report higher life satisfaction compared with people in their middle years.
How will we improve the evidence in the UK and internationally?
To help direct our work in this area we are establishing a Centre for Ageing and Demography within ONS.  This will develop existing partnerships across government departments and build partnerships with other organisations such as HelpAge, the Centre for Ageing Better, the Centre for Population Change and the Oxford Institute of Population Ageing. We will identify where better evidence is needed and create a work programme that delivers analysis and insights when they are needed most.
Our work on ageing also has an important international dimension. Earlier this year, the need for better data globally resulted in the formation of a United Nations 'City Group' on Ageing, led by the UK. In June 2018, we hosted the first international meeting of this group at Chichester. We started defining our joint workplan with around 40 countries, UN agencies, charities and academia. We also shared some country examples where real improvements had recently been made to data on older populations. The main motivation for this work is the UN Sustainable Development Goal theme of 'Leave no one behind'. It is only with good data that governments and other organisations can measure their progress towards this goal. This international work will also help us to ensure that we can learn best practice from other countries and understand the full range of opportunities where better data can be sourced.
It is an exciting time for our work on ageing. If we are successful in our ambition to improve the evidence base in this area, we will be able to embrace our changing population structure in the most informed way possible, ensuring that the best decisions are made so we can all enjoy living longer.
Liz McKeown is Director of Public Policy Analysis for the ONS