The Twelve Stats of Christmas
Ten lords a leaping, three wise men, two turtle doves.  Christmas really is all about stats.
This week Pete Benton, Director of Data Collection at ONS, treated BBC Radio 2's Steve Wright and his afternoon audience to a festive feast of seasonal statistics.  Listen Here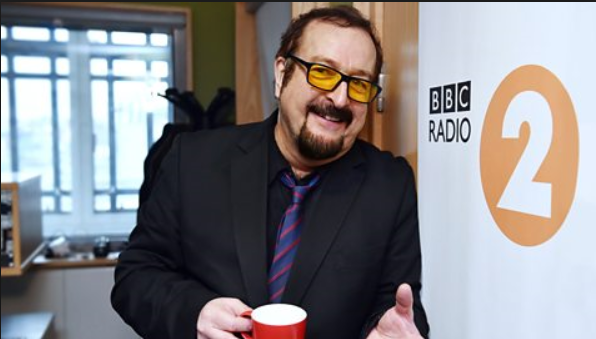 Christmas starts with the shopping and the rise of internet sale was the first topic for discussion. Ten years ago, said Pete, only around 5% of purchases were made online, and now it's more like 18%.
Books continue to be a popular choice for a Christmas present – stores specialising in "books, newspapers and periodicals" typically see their sales almost double between November and December. Last year they sold £633 million worth of merchandise in December.
One victim of technology is the personal diary – once a popular stocking filler. British manufacturers sold £41 million of diaries in 2008 but only £17 million in 2017.
A traditional favourite proving enduringly popular are model trains or construction sets – sales of which have nearly doubled in the last ten years. In 2017 British manufacturers sold £13.6 million-worth, up from £8.6 million in 2008.
The conversation then turned to food, and – love them or you hate them, their place in Christmas tradition is undeniable – Brussels sprouts.  According to some highly informal ONS research commissioned by Pete….
Supermarkets sell approximately 750million individual Brussels sprouts at Christmas time, but if you estimate how many are eaten, it's only about half of that.
25% of the whole year's sprout sales are in the two weeks before Christmas.
An area covering 3240 football pitches are used to grow Brussels sprouts in the UK – and if you lined all those sprouts up, they would stretch from London to Sydney.
So who cooks Christmas lunch in a typical household? According to our surveys, women cook for 63.82 minutes on an average day, compared with 36.13 minutes for men. You can probably guess who is more likely to end up with the marathon session on the 25th Dec.
Talk then turned to travel, and a wet and cold winter is not the most comfortable time to spend in the UK, so over 2.3 million of us took a holiday overseas in December last year according to our International Passenger Survey. As Pete said, anything to avoid the Christmas washing up.
Love was in the air after that, but actually Christmas Day is the least popular day to get married. Over the twenty years, 1996-2015 there have been 102 marriages on Christmas Day, an average of just 5 marriages a year.
Wages and Christmas working were next on the list – and if Mary and Joseph lived in the UK today they would be living on Joseph's annual wage as a carpenter of around £27k.  Christmas might be a restful time for some, but a lot of people have to work on the festive period, and Pete explained that around 145,000 care workers, 82,000 nurses and 37,000 chefs will be working on Christmas Day itself.
The occupation with the largest proportion of Christmas Day workers though was clergy, with 51% working. In total though, on Christmas Day 2016, 1.082 million people worked – that's 3.4% of all in employment, and on Boxing Day 2016, 1.574 million people worked – 4.9% of all in employment.
Christmas marks the birth of a special baby and ONS data show that 1,391 babies were born in England & Wales on Christmas Day 2016.
When it comes to seasonal baby names, in 2017 – we had 166 called 'Angel', 4 called 'Gift', 37 'Star's and 5 'Merry's.  Holly was especially popular in December, 209 baby girls were named Holly in December 2017, compared to an average of 72 each month from January to November. For boys, last year there were 967 Gabriel's, 398 babies named Nicholas and 120 named Noel.
So finally on Christmas day, with the lunch eaten and the presents unwrapped what happens next?   Believe it or not on Christmas Day 2017, 2,590 people decided to file their online tax returns, according to HMRC.
Meanwhile on Christmas Day last year, there were 7,902 people browsing the ONS website –  proving that, for some people at least, Christmas really is all about stats.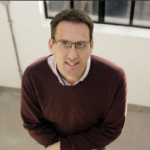 Pete Benton is Director of Data Collection at ONS