Using the power of data to help address homelessness in the UK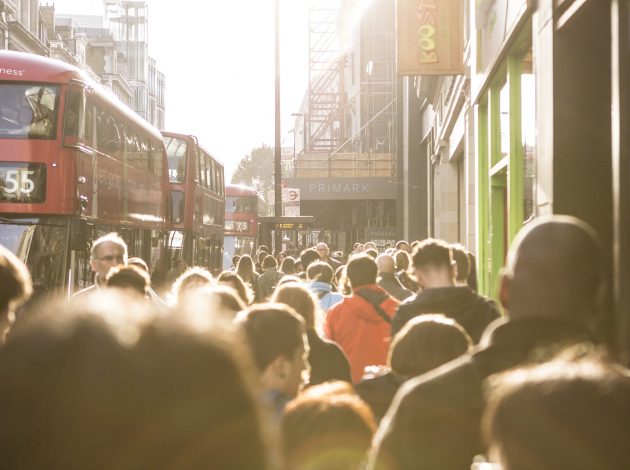 The ONS has been involved in an important new initiative bringing together data from across government to better measure and map the factors that influence homelessness. These new indicators will give policy makers a deeper insight into the complexities of this serious social issue. With the launch of a new report and online platform, ONS analysts Rachel McSweeney and Andrea Lacey describe how the project was developed.
At the ONS, we want to harness the power of data to help policy makers make decisions which can improve the lives of vulnerable people in our society. Working with other like-minded organisations allows us to share skills and expertise to create tools which can have real impact.
As a What Works Centre, CHI created the SHARE framework aiming to monitor progress towards ending homelessness, and early last year, asked ONS to help develop the indicators. This was an opportunity to show how collaborative working can help solve policy issues.
ONS brought significant experience in developing indicator frameworks, understanding social challenges, and analysing and visualising varied datasets. CHI on the other hand offered the ability to draw on expertise from their network of practitioners and policy makers, researchers, the third sector, and people with experiences of homelessness, and this project benefitted greatly by using this collective wisdom.
The project started by reviewing the literature on the causes of homelessness and speaking to experts in the field. This taught us that there are many factors to consider when it comes to homelessness and who may be at risk.
Some people are more vulnerable to changes in conditions, such as people who've experienced a relationship breakdown, and particularly those who have been victims of adverse childhood experiences or violence. This initiated the development of a framework of what must be measured if we're to fully understand homelessness. This initial idea went out for consultation in May 2019, we had a fantastic response from over 500 people, and their feedback helped shape the framework.
The issue of homelessness is complex, and this platform brings together data on different concepts, from employment and housing availability to financial well-being and social attitudes. Alongside CHI, we've worked closely with data experts to make sure we understand the considerations of each data set used.
Each country in the UK collects data about homelessness differently. The ONS has worked on bringing together data on homelessness and the ability to compare different sources, however there was no central place that collated figures on topics relating to those at risk of homelessness.
The strength of this approach is that decision makers can form a fuller picture instead of considering interlinked concepts in isolation. Much of the data contained in the platform isn't new, but the value of this platform, and working with CHI, has been to bring the statistics together and to the front line of policy debate.
The need to work across government on this project is clear, and providing the link between CHI and data experts has been a key part of this work.  This platform is something that sits alongside official statistics – it is not a replacement, but a tool which brings statistics together on a multitude of topics from across the UK in one helpful place, and puts them in a wider context.
It was a challenge to find data for every proposed indicator and there is still more work to do, but no indicator set is ever 'finished' and the release of the platform is the beginning rather than the end of the conversation. There are gaps to fill, breakdowns to produce, and more accurate measures to find.
We will continue to work with analysts across government, the wider sector and CHI to make sure we continue to expand the evidence base to give experts the best possible chance of understanding all the factors which have an impact on homelessness. CHI work in a very responsive way, therefore, are always interested to know what other data can be included.
To provide feedback on the platform, you can contact us at gss.housing@ons.gov.uk, or CHI directly at feedback@homelessnessimpact.org.
This project has been incredibly rewarding, and we hope this platform goes some way to helping to create lasting change to the pressing issue of homelessness in our country.