Study the biggest driver of migration to the UK, but overall levels remain stable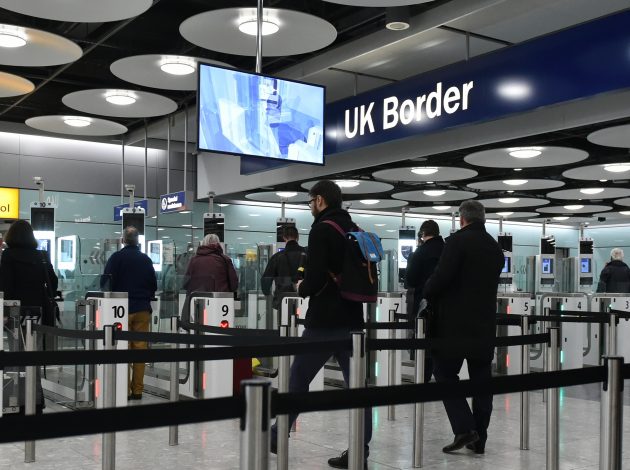 The latest ONS figures show that while overall migration to the UK is fairly stable, EU migration has been falling since 2016 and non-EU arrivals have gradually increased since 2013 to a record level. Here Jay Lindop summarises the latest numbers and explains how an important new data source will in future shed more light on EU-UK migration.
At the ONS we are making use of all available data sources to provide a richer and deeper understanding of migration. We published our first set of preliminary adjustments in the August 2019 MSQR and since then have made small refinements.
Today's quarterly report includes data from the Department for Work and Pensions, Home Office, Higher Education Statistics Agency as well as our own International Passenger Survey (IPS). These all show that overall levels of migration have remained broadly stable in recent years, but there are different trends when it comes to EU and non-EU migrants, as well as in the reasons for migration.
Since 2016, immigration for work has decreased due to fewer EU citizens arriving for a job. Meanwhile, immigration for study has gone up and is now the main reason for migration. This is driven by more non-EU students arriving, specifically Chinese and Indian citizens.
The latest picture
Long-term international migration continues to add to the UK population, as an estimated 240,000 more people moved to the UK with an intention to stay for 12 months or more than left the UK (net migration). In the year ending September 2019, 642,000 people moved to the UK (immigration) and 402,000 people left the UK (emigration).
EU net migration has fallen since 2016, although more EU citizens still arrive long-term than leave. This is mostly driven by a decrease in those coming to the UK, alongside a gradual increase in the number of EU citizens leaving over the same time period.
In contrast, non-EU net migration has gradually increased since 2013. This is driven by the number arriving from non-EU countries, which is at the highest level on record.
Since 2016, the increase in non-EU net migration is mainly due to a gradual rise in the number of non-EU citizens coming to the UK for formal study. This is a trend reflected in all available data sources, with sponsored study visa applications for universities at the highest level on record.
Since 2013 all available data sources have also shown gradual increases in the number of non-EU citizens coming to the UK for work-related reasons.
Further development
As other new data sources become available, we will continue to refine our adjustments further and reflect this in our migration statistics.
The ONS is exploring further use of Department for Work and Pensions (DWP) data sources. We plan to incorporate these data into the evidence base later this summer , which we hope will give us even better information on EU migrant patterns.
The DWP Registration and Population Interaction Database (RAPID) contains data from DWP and HMRC, such as annual summary of earnings, tax and benefits, and tells us the number of weeks of such activity. Based on the number of weeks of activity we can, in theory, identify how long migrants are staying in the UK and classify who are here long-term. This will be aggregated, non-identifiable data. We are not interested in individuals and will only be using the data to compare it to what the IPS is telling us. The IPS tells us what migrants intend to do, so using RAPID we can compare that to their actual behaviour. This, in turn, will support us in measuring EU migration and improving our adjustment method.
In May we will also be making changes to our Short-Term International Migration [STIM] release. We have recently undertaken a series of engagement exercises to understand user needs of our STIM estimates. On the whole, users were keen that high level national estimates were still available but were supportive of proposals to reduce the content of the STIM estimates to allow more focus on our transformation journey and development of these and other migration statistics. As a result, only updated estimates for Table STIM.01 will be released on the 21 May 2020.
What's next?
We plan to develop the preliminary adjustments further in the May 2020 migration quarterly report and expect final adjustments to be developed by summer 2020. While we go through this transformation journey, the MSQR has been reclassified as Experimental Statistics to support this period of development and innovation to meet the public good. Therefore, your feedback is important to us and we'd be keen to hear what our users think about the methods we are developing. Please email any feedback to pop.info@ons.gov.uk.