ONS publishes new data on COVID-19 deaths and the social and economic impacts of pandemic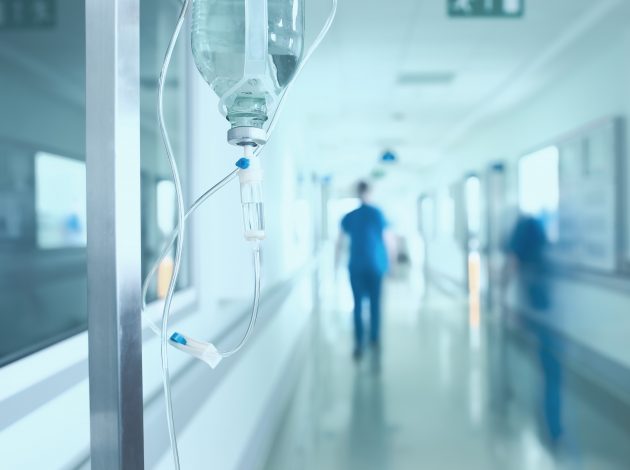 The coronavirus pandemic is affecting the lives of each and every one of us. Today the Office for National Statistics (ONS) has published a range of updated information on its impact including a new analysis of underlying causes of death. The consequences for people's personal well-being and for businesses and jobs are also explored. Here, Iain Bell summarises the latest data.
Our challenge at the ONS is to understand the impact of the pandemic on the United Kingdom through statistics and analysis. Today's releases show more detailed information on those who died due to COVID-19 to understand the underlying health conditions and risk factors that are associated with it.
We have also released the latest updates on how people and businesses were coping with life in the immediate aftermath of the lockdown.
Here we set out some of the latest findings.
Underlying causes of deaths
We're producing more analysis on deaths that have occurred and are related to COVID-19 than ever before. Our weekly deaths figures published on Tuesday showed that there were 16,387 deaths registered in week ending 3rd April in England and Wales. This is an increase of 5,246 deaths on the previous week and is 6,000 higher than the five-year trend.
Some 21% of all deaths mentioned COVID-19 on the death registration and in London this was up to 46.6%. Further, we found that 90% of COVID-19 deaths had occurred in hospital and of the remaining 10% in the community, 5% were in care homes.
One of the main questions asked by the public, on social media, in the mainstream media, has been "how many people have died directly because of COVID-19?"
Today we try to answer that for the first time by assessing underlying cause of death.
Our analysis shows us that nearly 4,000 people died with COVID-19 in March – most, 86% (3,372 deaths), directly because of it. However, 91% of those who died due to COVID-19 had a pre-existing condition.
COVID-19 was the third most frequent underlying cause of death for deaths occurring in March. Alzheimer's and dementia and ischaemic heart disease being the most frequent underlying causes.
Mortality rates for males due to COVID-19 was double that for females. Overall, one in five deaths from COVID-19 were in people aged between 80 and 84.
How are people and businesses coping in the lockdown?
With the lockdown announced on 23 March 2020 by the Prime Minister, containing the pandemic has changed everyone's lives. The Opinions and Lifestyle Survey showed over 4 in 5 adults in Great Britain (84.2%) said they were very worried or somewhat worried about the effect that the COVID-19 is having on their life with over half of adults (53.1%) saying it was affecting their well-being. The availability of medication groceries and essentials was found to be one of the greatest concerns.
These changes were also impacting businesses and our working lives.
In the two weeks to 5 April, 1 in 4 businesses reported that they have temporarily closed or paused trading. Of those responding to our survey who are trading, we see they are facing challenging conditions with around 1 in 5 of their workforce furloughed under the Governments Job Retention Scheme, and with around 2 in 5 trading business reporting substantially lower turnover.
This impact on businesses was being felt by the population too. Work-related concerns were mentioned by nearly 40% of adults as being among their current anxieties, the main one being availability of work and decreased hours and the potential or actual closure of their own business. Some of these concerns were also around home-working.
Nearly 23% of adults were worried about the impact on their household finances, primarily in relation to reduced income. Of these, 73% said they had had to use savings to cover living costs. 43% of people expected their financial situation to get worse over the coming 12 months.
Looking ahead, a third of adults thought it would take four to six months before life would return to normal but people are finding ways of coping with staying home, the most common being making sure they are keeping in touch with friends and family.