How has lockdown affected people of different ages?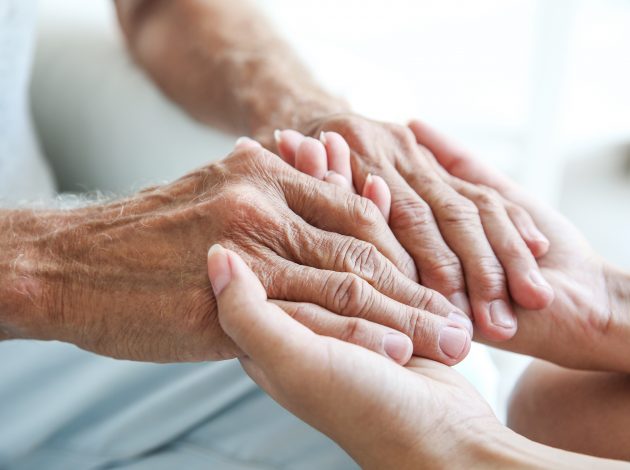 Whilst the coronavirus (COVID-19) pandemic is affecting everyone, the ways in which our lives are impacted are different depending on our own health, and the family and communities we belong to. New analyses show the way in which different age groups are impacted by the virus. Liz McKeown talks through some of the key findings
Since the start of the pandemic we have worked hard to ensure the statistics and analysis we produce help us to understand what impact COVID-19 is having on different groups in society. We have already published analyses on how the pandemic has affected people who are shielding and people with disabilities and also looked into how the lockdown has affected levels of loneliness and levels of anxiety across Britain.
Today we extend our analyses to take an in-depth look at the effect that Covid-19 and the lockdown has had on both young people (16- to 29-year-olds) and older people (aged over 60).
These analyses have come from our Opinions and Lifestyle Survey which asked approximately 6,400 adults between 3 April and 10 May to tell us about their concerns, their coping strategies and how optimistic they were feeling. Whilst we publish the latest findings from this survey each week, today's releases are part of a series of analyses from the survey that focus on providing more detailed insights on the impacts felt by different groups of society.
So what differences have we found in how older and younger people have fared?
Concerns
There were some significant differences in the concerns of younger and older people.
Older people who were worried about the impact of the virus on their lives were more likely to say their access to groceries, medication and other essentials had been affected than worried younger people. Previous analyses has shown that 43% of those being advised to shield were 70-years and over, which explains why some older people may be unable to access some of these services.
Young people on the other hand were more likely to be worried about the impact on their schooling or university courses, their work and their relationships. With young across the country being home schooled, and exam results being based on predicted grades, this concern is unsurprising.
It's also no surprise that relationships could be a concern – not just with friends, but also with boyfriends or girlfriends. Young people are less likely to live as a couple and couples who are not part of the same household were unable to see each other for most of the lockdown period.
Coping strategies
Younger and older people employed different strategies to help them to cope during lockdown. Young people were more likely to say they had been watching TV, films or using streaming services and socialising over the internet.
Older people also said they had been staying in touch with family and friends remotely. They were more likely than young people to have been coping by reading and gardening. When comparing today's reports with data from the Time Use Survey we found there was also a substantial increase in the time spent gardening and doing DIY by 147% to 39 minutes a day during the lockdown, compared to 16 minutes a day in 2014/15.
Optimism
Young people were the most optimistic about when life would return to normal. More than half said they think life would be back to normal within six months. This is significantly higher than the 36% of older people who said the same.
People across all ages thought the general economic situation in the country will get worse. An estimated 12.5 million people say that their household has already been affected financially by coronavirus. However, young people were more likely than older people to say they thought their household finances would get a little or a lot better over the next 12 months.
Further analyses
Today's analyses on younger and older people are just one part of a series of work that aims to shine a light on the impacts the virus and lockdown have had on us all.
In the coming weeks, we hope to provide further understanding on how the last three months have affected the provision of care as well as people living in different types of households, including couples on their own, families with children and families without.
We are also looking further into how the pandemic has affected people of different ethnicities.
These analyses and other plans are included in our future analytical work programme which we published earlier this month and which Grant Fitzner and I discussed in an earlier blog. The plan outlines how we will continue to produce the statistics and analysis needed to understand the impact of the pandemic on different groups and to provide policy makers with the information they need to manage the pandemic and its aftermath.