What's happened to crime during the pandemic? How ONS has responded to the measurement challenge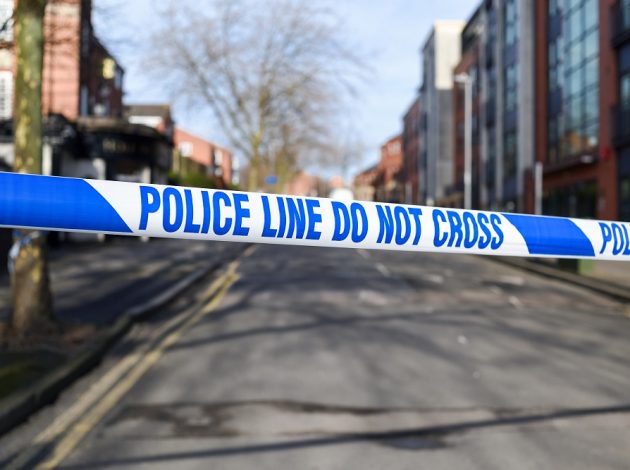 Early data from police forces suggest crimes recorded in England and Wales have fallen since the onset of the coronavirus pandemic.  For a wider overall picture of crime most users tend to look to the Crime Survey for England and Wales.   But the suspension of face-to-face interviewing has forced the ONS to modify this large household survey. In this post Billy Gazard explains what's changed and what you need to be aware of in interpreting our next set of crime statistics.
The pandemic has had a major impact on our society, including levels of crime. Provisional data from the National Police Chiefs' Council have been published on a monthly basis since the outbreak and have shown continued falls in recorded crime compared to last year.
Historically, one of our main sources of crime data is the Crime Survey for England and Wales (CSEW). The crime survey is a face-to-face victimisation survey which asks approximately 34,500 people in households across England and Wales every year about their experiences of crime. The survey is crucial to better understanding overall crime. It provides us with a wonderfully rich source of information on a range of offences, as well as the nature and circumstances of crime incidents. In contrast to police recorded crime, the survey also captures incidents that are not reported to the police and crime estimates are not affected by changes in police recording practice.
Due to the pandemic, face-to-face interviewing was suspended on 17 March 2020 and will not resume until at least 2021. Given the huge interest in understanding how the pandemic has affected crime, we have been working as quickly as possible to set up a telephone-operated crime survey. The survey has been specifically designed to allow us to measure crime during this period and we will be interviewing people aged 18 and over across England and Wales via telephone multiple times over the coming months. We formed the sample for the TCSEW by re-contacting people who had previously taken part in the CSEW and had agreed to be re-contacted for research purposes.
With this change in fieldwork mode, we were unable to include many of the survey questions that are included in the face-to-face questionnaire, or the separate questionnaire for children aged 10 to 15, because of time constraints placed on a telephone interview. In addition, concerns around safeguarding and confidentiality limited the types of questions asked; this included those relating to domestic abuse. However, we do understand how important it is to provide statistics on domestic abuse during the pandemic and plan to publish an article that brings together police recorded crime and other sources of domestic abuse data from victim services alongside our annual domestic abuse publication later this year.
Findings published in tomorrow's release, 'Coronavirus and crime in England and Wales: August 2020' are based on 6,470 telephone interviews conducted between 20 May to 30 June 2020. This smaller sample size means there is more uncertainty in the crime estimates from the TCSEW compared to findings from the face-to-face CSEW. Therefore, we are unable to produce estimates for lower volume crimes, such as robbery or domestic violence in this publication.
We asked all TCSEW survey respondents about their experience of crime in the last 12 months. Therefore, we will be able to present crime estimates for April and May 2020, the period when the strictest national lockdown restrictions were in place, as well as a two-month pre-lockdown average for comparison. It is also important to note that due to the change to telephone interviewing, it is not possible to compare estimates in this publication with previous findings from the face-to-face CSEW.
Tomorrow's release brings together survey data and police recorded crime in order to give a more complete picture of how the pandemic has affected levels of crime. It will include estimates from the telephone survey of overall crime since the outbreak, estimates for headline crime types, such as violence, theft and fraud, as well as additional findings on how perceptions of crime and anti-social behaviour have changed since the outbreak. Our survey data will be complimented by monthly police recorded crime data for January 2019 to May 2020. This provisional monthly data enables more granular comparisons in the number of offences recorded before and during the lockdown period. However, data on offences flagged as being domestic abuse related, knife or sharp instrument offences and crimes involving firearms will not be included in this release as they are only returned by police forces on a quarterly basis.
We are working hard to produce the best and most timely estimates of crime during the pandemic and will also be integrating findings from the TCSEW in future crime publications as we continue to collect more data.