Trading places: measuring imports and exports through Brexit and COVID-19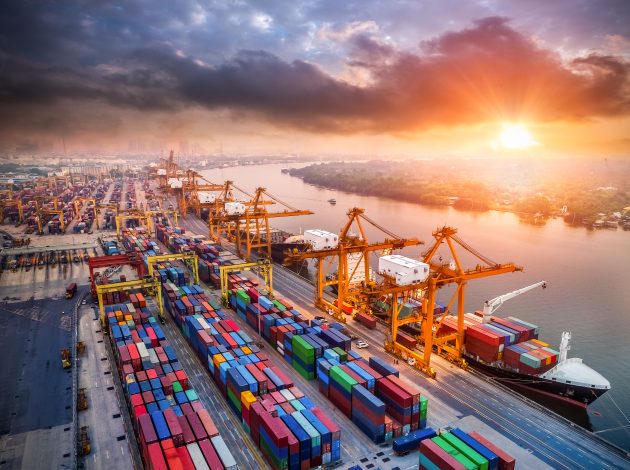 As the ONS prepares to publish UK trade statistics for January 2021, the first month since the end of the UK's transition period with the European Union, Matt Hughes reflects on the challenges of producing these statistics during the COVID-19 pandemic, as well as looking at some of the new ways the ONS is collecting these data, now the EU transition period has come to an end.   
Impact on data collection
As we discuss at more length in an article published today, one of the many areas of our economy that has been impacted by the pandemic is our ability to trade with the rest of the world. With many economies partially closed and borders tightly controlled to stop further spread of the virus, the levels of UK imports and exports have been substantially more erratic than usual.  
As well as difficulties that companies have faced trying to trade, we have had additional challenges to collect these data. To estimate trade in services we are reliant on businesses filling in surveys to tell us what services they have been delivering, where they have delivered them, and what their value is. With the economy disrupted since last spring, we initially saw a fall in returns. To ensure these data remain at a high quality, as well as ensuring all data collection was undertaken digitally, we had to place greater reliance on imputation to take account of any missing returns. In addition, we began to use other data sources such as Civil Aviation Authority and credit card data to help calculate the spending of people visiting the country to make up for the lack of International Passenger data, with that survey suspended. We continue to use these methods to deliver quality data but believe our services estimates maybe subject to higher levels of uncertainty. 
Unrelated to the pandemic, we have also seen changes to the way we collect trade in goods information. With the EU transition period having come to an end, the UK is now no longer a member of the EU Customs Union. This means that exports from Great Britain to the EU will no longer be captured by the 'Intrastat' system and will instead be collected using customs declarations (as already happens for the rest of the world). Previously, traders whose trade fell above the exemption threshold were legally required to complete a monthly Intrastat declaration if they had traded with the EU in a month. The Intrastat survey will continue to be used for imports from the EU to Great Britain until the end of 2021, and will also be used to collected data on goods traded between Northern Ireland and the EU. Our colleagues at HMRC – who collect these data – have been implementing further procedures to ensure good quality and timely data continues to be collected. However, as some of the EU export data become available slightly more slowly under the new system, this will likely lead to a small initial difference in the January export estimates that will settle down and disappear as we move to February's release. This is unlikely to influence the trend of the movements in January. 
The impact of Brexit
Many of you will be keen to see what, if any, impact there has been from the end of the EU transition period. However, not only has the pandemic reduced trade volumes over the last year, but there was a particularly big hit at the end of 2020 as borders were closed to prevent the spread of new variants of COVID-19. As these restrictions continued into the new year, being able to separate them out from any impact from new customs arrangements will be very difficult.  
There were also widely reported delays and short-term disruption to road freight in January, with some companies holding back from normal operations as they adjusted to the new border requirements.  
Summary
This has clearly been a challenging time for the collection and publication of trade statistics but we believe that through the additional measures we have taken – particularly if caution is taken when interpreting the data – they will still give high quality estimates of the changing patterns in UK trade.