The future of productivity: coronavirus and beyond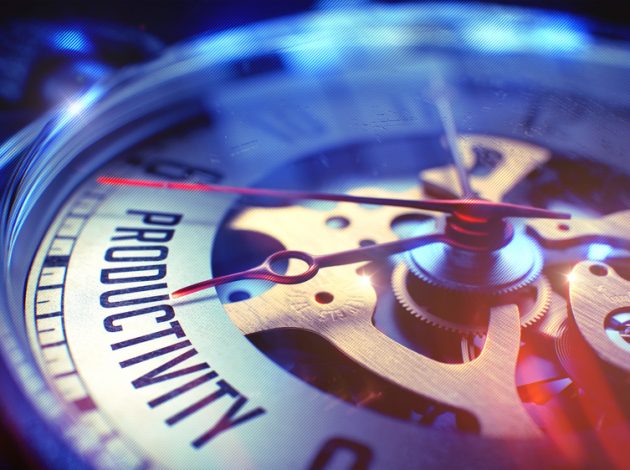 While the impact of the pandemic on GDP and employment has been much discussed, there has been less light shone on its impact on the productivity of the economy. Here Josh Martin looks at some of the ways changes in the way we do business might affect productivity in the future.
During 2020, much attention was paid to changes in the labour market and GDP, but much less to productivity. In such a turbulent time, this is no wonder. Productivity – in simple terms how much each worker produces per hour or per job – is generally best seen as a long-term indicator of the health of the economy and a key determinant of a country's standard of living. While we publish new data every three months, we usually focus on the long-term story, as short-term fluctuations, especially those seen during 2020, can be misleading.
Productivity grew at the fastest rate on record in the middle of 2020 when compared with the quarter before, but this fell away again in the last three months of the year. This was mainly because the least productive industries were those hardest hit by the pandemic, and their shrinking size had a positive effect on overall (average) productivity.
Somewhat surprisingly output per hour (the leading measure of productivity) in 2020 as a whole was actually up slightly on 2019, largely due to those industry structure effects. As the retail and hospitality industries are expected recover in 2021, this would push down overall productivity – the impact of coronavirus on productivity is not over yet.
But it might not be all be bad – there are some reasons to be hopeful. Will homeworking become the new norm, and if so, what will that do to people's productivity? Have businesses and the public sector learnt things from the pandemic that might make them more productive in future? What about the large increase in new businesses we saw created during the pandemic – what might they do to productivity?
As we emerge from the coronavirus pandemic, and start to look to the economic recovery, productivity is likely to be an important topic once more.
We want to hear from you
We are running a survey of users of ONS productivity statistics, to find out more about who uses our data, what they use it for, what they like about our current statistics and where we could improve in future. This information is really important to us in shaping the improvements we plan to make to our statistics in the coming years. If you use any ONS productivity statistics, we want to hear from you.
The survey is open until 30 April 2021. We welcome responses from anyone who reads our bulletins, analyses our data, or just follows the latest numbers.
We also want to hear your thoughts on proposed new methods to measuring education quality in our public service productivity estimates, including an adjustment for bullying in schools. As we explained in a previous blog, measuring productivity of public services is especially hard. Since public services are largely provided free at the point of use, it is difficult to measure their economic value, and thus their productivity. If you'd like to hear more, or to get added to our mailing lists, please get in touch at productivity@ons.gov.uk.
While very little is certain, as we move out of the current restrictions, clearly big changes are afoot about how and where we work and what impact that will have on how productive we all are as workers.