Ensuring everyone is counted in UK data and evidence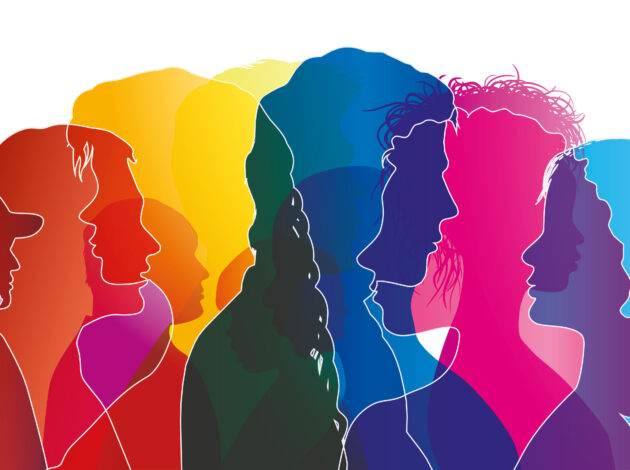 Sir Ian Diamond, the National Statistician, talks about the publication of the Report of the Inclusive Data Taskforce today that he commissioned in October 2020, with the aim of making sure everyone is counted and nobody is forgotten in UK data and evidence, and some of the key work already underway.
Being inclusive in data collection, and coverage of statistics and analysis, is vital for the quality of insights we provide into UK society. It's about ensuring that everyone in the UK is represented in our full diversity of characteristics and circumstances.
Inclusiveness is a key principle of the Statistics for the Public Good Strategy published in July 2020, and it should underpin both what we do and how we work together. With that in mind, I commissioned the independent Inclusive Data Taskforce to review how well we are doing collectively in ensuring UK data and evidence are inclusive.
The Taskforce was made up of senior academics and civil society leaders with expertise in topics from social and economic inequalities to migration, identity, ethnicity and more. It consulted with people in government, the devolved administrations, academia, civil society organisations and members of the public.
I warmly welcome the Taskforce's recommendations as they will help us ensure that UK data and evidence provides a more complete picture of all of our lives, including those who are currently invisible and who may be at greatest risk of disadvantage.
What are we doing in response to the Taskforce's report?
There is already strong commitment across the four nations of the UK, in the ONS and across government and the analytical professions, to being inclusive in collecting representative data. Some of the key initial activities are:
Publication today of an Equalities Data Navigator tool by ONS, available here, to make it easier to find data; this will be regularly updated as new and improved data becomes available
Development of linked data on equality to enable improved analysis across people's characteristics and circumstances by the Government Equality Office, through the Integrated Data Service
Improving engagement with under-represented groups by building on the 2021 Census community outreach work and increasing feedback to people on how their data have been used
Initiatives to identify currently under-represented groups of people in data including collaborative feasibility work between ONS, the Department for Levelling Up, Housing and Communities and the devolved administrations to improve data on people not living in households
Feasibility work on how new data sources can be used to fill data gaps using data science techniques and international collaboration
Improvements to surveys and other data sources that will enable more granular analysis of specific groups and areas of the UK, such as boost samples and the creation of multi-year pooled datasets by the Department for Digital, Culture, Media and Sport, the Department for Work and Pensions and the Department of Health and Social Care
Improvements to data quality, for example through the data improvement programmes of the Cabinet Office's Race Disparity Unit and Disability Unit
My published response to the Taskforce's report and our high-level work programme can be found here.
Development of detailed plans by January 2022
An important lesson we've learned in working with the Taskforce speaking to a wide range of people and organisations on their behalf is that we need to maintain momentum while also taking time to engage with people in meaningful, inclusive ways.
A detailed plan will follow in January 2022 after more consultation both within government and more widely, including academics, civil society organisations and others. We'll build on stakeholder needs identified from consultations carried out by the Taskforce, as well as from consultations on the Censuses' outputs and analysis, and talking to people as part of the 2023 recommendation on the future of the Census.
How to get in touch
I am passionate about improving the inclusivity of UK data and evidence and look forward to hearing your thoughts on our work programme. To ensure we maintain momentum, I will be establishing an independent mechanism to assess progress against our plan and will be publishing regular updates.
If you wish to share you thoughts please send us an email at equalities@ons.gov.uk.