Launch of new cross-government Integrated Data Service (BETA): net zero and regional growth top the agenda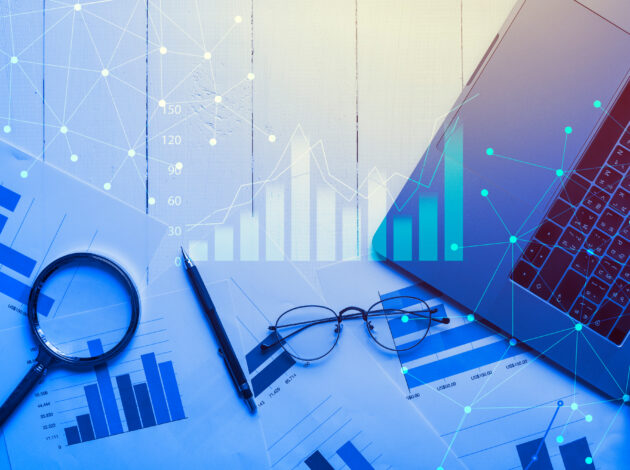 Throughout the past year the Office for National Statistics has been pioneering the use of new data and methods to produce important new insights to help tackle the impact of COVID-19. Today we continue to reshape and improve ways of working with the launch of the first stage of the new Integrated Data Service. The new service maximises the use and benefits of data for analysts in government, devolved administrations, and external researchers. Alison Pritchard, our Deputy National Statistician, explains more about the Integrated Data Service.
Data has been key to saving lives during this pandemic. At the ONS, we've rapidly changed the way we work, increasing our use and linkage of faster forms of data, to ensure we can provide the rapid analysis the country needs to respond to the pandemic. As we move towards a data driven government, we require a strategic solution to enable better access and sharing of data to unlock the array of benefits it can offer.
The Integrated Data Service is a key enabler of the National Data Strategy and the government's reform agenda, and will provide improved forms of data, alongside analytical and visualisation tools, in a secure multi-cloud infrastructure. Its focus is on linking data to provide otherwise untapped insight and to allow real-time analysis on a growing range of integrated data assets.
This exciting new service builds on the success of ONS's Trusted Research Environment, the Secure Research Service (SRS), which has been securely providing a variety of de-identified data to accredited researchers for over 15 years, and like the SRS, it won't provide any personal information that could be used to identify individuals.
New projects for the public good
The launch of the BETA will take data linkage and collaboration to the next stage with three new and ambitious government priority projects:
an ONS and HM Treasury collaboration to investigate in detail about how wages change across the country to find new ways of ensuring no communities are left behind.
working with the Valuation Office Agency to provide better information on the energy efficiency of homes around the country as part of wider work to help measure the UK's progress towards reaching net zero by 2050.
a collaboration with Department for Business, Energy, and Industrial Strategy to analyse how text from local BBC news sources across the UK can be used to understand concerns of communities around the country.
Under robust security and ethical protocols, the service will enable analysts to access, link, analyse and disseminate a range of data, encouraging a new culture of research collaboration that will enable rapid policy decisions and interventions.
During the pandemic, sharing data became more important than ever, but one thing it shone a light on was the complexities of doing so. Using these insights as a driver for strategic change, the service will deliver faster and lower cost analysis for government through streamlined data access processes and departmental collaboration.
It will provide controlled access to a series of integrated data assets, built, linked and maintained for targeted policy interventions that will lead to growth in the whole economy and improved social, health and environmental outcomes for the public good.
What next?
The programme is working at pace to develop its service offering to users within government and devolved administrations, with a roadmap in place to deliver a public beta for accredited researchers outside of government for spring 2022. In parallel, the service will continue to onboard projects and users while its engagement activity and feedback loops will remain active throughout.
In addition, later this month will see the launch of a new portal making it easier to access a range of climate change statistics from across government, powered by IDS.