Census 2021 – Shining a light on the population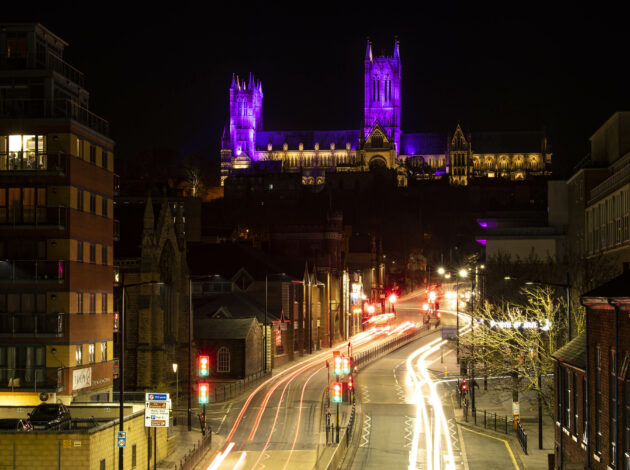 For more than a year we have been publishing statistics, articles, interactive maps, tools to create your own datasets and much more from Census 2021. Each time we have been providing greater detail to give an even richer picture of England and Wales' population. Here Jen Woolford explains how the latest findings give new insights into smaller population groups.
Over the past few months, we've been producing an array of census data which has shone a light on the population and painted a fascinating picture of how we live today. The launch of the Create a Custom Dataset tool in the spring gave users the opportunity to build their own datasets combining variables from demography and migration, UK armed forces veterans, ethnic group, national identity, language and religion, Welsh language skills, housing, labour market and travel to work, education and health, disability, and unpaid care.
However, our commitment to protecting the confidentiality of census data meant that we couldn't provide the full detail of the census through this tool.
This was particularly relevant for some smaller or more dispersed population groups.
Many people record their identity through more than one question, whether that be national identity, ethnic group, religion, country of birth or language. The new tables published on Nomis allow us to understand identity across these questions. We call these small population groups.
We've been able to release pre-built tables for some small population groups that combine different characteristics to provide the greatest level of detail we can while still protecting confidentiality.
We hope these bespoke tables will help users better understand different populations or allow them to analyse potential inequalities between a smaller population and the wider population.
What have we published?
We published data on the estimates of more than 200 ethnic groups from the initial release of information in November 2022.
Other ethnic group characteristics data has so far only been available for the 19 tick boxes from the ethnic group question. Those tick boxes do not include groups we made commitments for in the Census White Paper (such as Somali) or the wider 'write-in' classifications.
We have now provided a breakdown by five-year age group and sex for a total of 42 groups, at national and lower geography levels. These groups are listed in full on the Nomis small populations page.
It includes the same groups we produced for 2011 Census, as well as seven new groups (Caribbean ethnic group, Eritrean ethnic group, Romanian ethnic group, Hispanic or Latin American ethnic group, Alevi religion, British Sign Language, and Valmiki ethnic group or religion). The groups are based on identified user need, either through a formal or verbal commitment.
Additionally, we have released data on specific characteristics (such as disability, unpaid care, economic activity, employment, qualifications, and socio-economic classification) for British Sign Language (as a main language), Caribbean (ethnic group), Cornish (national identity), Jain (ethnic group or religion), Kashmiri (ethnic group), Nepali and Nepalese including Gurkha (ethnic group), Ravidassia (ethnic group or religion) and Sikh (ethnic group or religion).
Finally, for some of the small population groups which can be defined as either an ethnic group or a religion (including Jewish, as well as Jain, Ravidassia, and Sikh), we provide breakdowns for the number of people identifying with the group as their ethnic group only, their religion only, or as both their ethnic group and religion.
We recognise that our population is diverse and there are some groups that we have not provided detail on. If you are interested in more detail about a group we have not included, please get in touch on the email below.
More to come
In the coming weeks, we'll also be publishing analysis on particular communities to fulfil commitments made in the Census White Paper. This bespoke work will provide data across a range of variables for Cornish, Somali, Sikh, Jewish, Gypsy and Irish Traveller and Roma populations.  These analysis articles have been informed by conversations with relevant groups about their needs and how we could best meet them.
In the meantime, for questions about census data, we will always try to help users find what they need from the suite of existing products. Please email Census.Customer.Services@ONS.gov.uk