ONS unveils plans for monthly GDP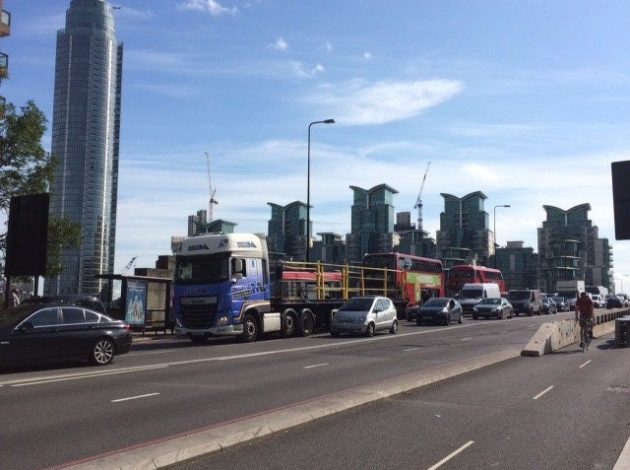 "Gross Domestic Product (GDP): for many, it's the most important economic indicator we produce. It informs discussions of the Bank of England's Monetary Policy Committee, helps the Office for Budget Responsibility forecast growth and public sector debt, and informs decisions by policy makers and corporations alike.
Today marks the beginning of a consultation to hear feedback on our proposals to change how we release GDP data, including the introduction of monthly GDP estimates.
"…the publication of monthly GDP estimates would consolidate the UK's position at the forefront of short- term GDP estimation." 
Given the widespread interest in this data, ONS currently publishes three GDP releases for each quarter of the year, as well as associated releases on the key components that are used to calculate GDP.
Although this schedule delivers timely analysis of the economy, we know that people want to know how well the economy is doing as quickly as possible. So what if we could provide monthly rolling estimates of GDP, while also improving our quarterly estimates so they had a higher and broader data content?

Currently, we publish three quarterly GDP estimates approximately four weeks, eight weeks, and 13 weeks after the preceding quarter respectively. A component of the GDP estimates, Index of Services (IoS), has been published separately to indicators of activity in the construction and production sectors thus potentially leading to a "see-saw" narrative that emanates from statistics on a related theme being published at different times.

(For larger versions of the charts above please download the consultation document here )
Today we are proposing a new schedule of releases that would give two balanced estimates of quarterly GDP using data from the output, income and expenditure approaches 6 weeks and 13 weeks after the end of the preceding quarter. This first estimate would benefit from data on income and expenditure not currently included in the existing 'preliminary' estimate. We would also be able to publish both three month on three month rolling GDP growth estimates and also month on month GDP growth estimates. The former would be ONS' preferred measure in the release, given the potential volatility of early monthly estimates. The latter would still give a fuller and earlier insight into the latest economic picture.
The proposal is in part a response to two major reviews that commented on ONS' approach to publishing. They concluded it was important for ONS to strike a balance between the timeliness of GDP estimates to aid policy-makers and the available data – and therefore the potential for revisions. It is also noteworthy that the publication of monthly GDP estimates would consolidate the UK's position at the forefront of short-term GDP estimation. This would be a significant step for ONS, but certainly not the last as we also explore more developments including experimental work on producing superfast GDP indicators as part of the work of our Data Science Campus.
That is what we think, however our consultation is about hearing from all users of these statistics so we can understand your needs. If you would like to respond, please do so here before 14 September."
Nick Vaughan is Director for National Accounts and Economic Statistics at the Office for National Statistics