Our digital journey: moving to electronic questionnaires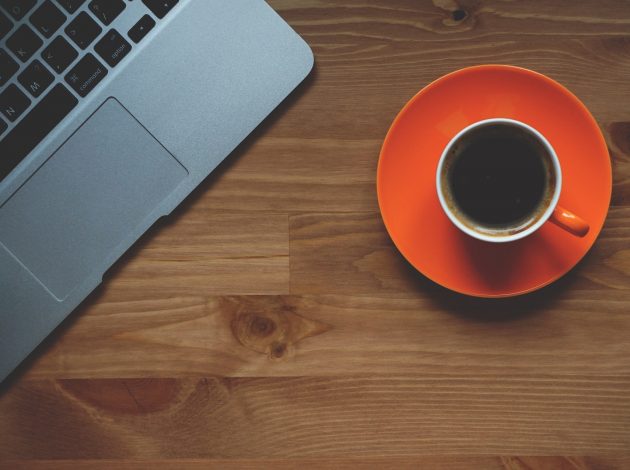 Earlier this year we shared news about the Retail Sales Inquiry (RSI) – the monthly national survey of shops and shopping –  moving to digital data collection. ONS is transforming the way it collects data, improving the speed and quality of the information while reducing the burden on respondents. Here, Jason Bradbury reflects on the achievements and challenges of the journey so far. 
The past six months has seen a significant expansion of our digital survey availability. In January 5,000 retailers were invited to sign-up for an account giving them the option to send us their data  for one of our business surveys digitally.
Electronic questionnaires
The take-up of the electronic questionnaire (eQ) was incredible with over 80% of respondents choosing to supply their information for the RSI online. Over the last six months, we have continued to see the appetite for online completion grow. Each month, an average of 300 new businesses opt to return their Retail Sales data digitally with many eager to move to digital methods for the other surveys they are required to complete.
"The easier it is for someone to complete our surveys, the more likely they are to take the time to provide more detailed accurate data."
This month we hit a record milestone as we have now reached 54,000 businesses and 37,800 households, each of which will have the opportunity to respond online for the first time. This comes after the decision to increase the pace of moving surveys to 100% online data collection – and is great news for the Data Collection Transformation Programme.
This year we successfully transitioned four key business surveys from paper to online data collection. These surveys are vital because their data tell the story of how the economy is doing. Following on from RSI success we are now 100% digital by default for the following surveys;
The  Monthly Wages and Salaries Survey (MWSS), which forms the basis of the Average Weekly Earnings (AWE) measure; a major economic indicator used by the Government and the Bank of England in monitoring the economy and preparing up-to-date National Accounts. Data from the survey are also used to estimate the wages and salaries component of the Labour Cost Index, required by Eurostat.
The Quarterly Business Survey, which is an integral part of the Workforce Jobs series collects employment data. This feeds into other ONS publications such as the Labour Market Statistical Bulletin, Workforce jobs and the Economic and Labour Market Review.
The UK Innovation Survey (UKIS) has moved online. ONS is commissioned to carry out this survey on behalf of the Department for Business, Energy and Industrial Strategy. This is a voluntary survey to over 30,000 businesses, which is conducted every 2 years and often struggles with response rates. Using our electronic survey service and transformed approach to data collection is already having an impact on engagement, with close to 40% digital returns.
Following the success of moving business surveys online we progressed, as planned, to Social Survey Data Collection. In June 2017 the Labour Force Survey (LFS) started its digital journey by sending different styles of invitation letters to 37,800 households across Great Britain to test which variant encouraged them to engage with the online survey. The results are still being analysed but initial indications are encouraging. Responses to the LFS provide ONS with data for the production of statistics about matters which affect the whole community, including work, unemployment, training, retirement and looking after the family and home. Moving collection of this data to an online survey should make the experience much better for householders.
We intend to monitor progress and aim to expand the LFS digital take up in October 2017.
What about the data?
Moving data collection from the phone and paper to online has been a huge success delivering improved quality, an 'easy  to access' online experience and when thinking about the impact this change could  have had on our core function as a statistical body, I am delighted to share that we have not witnessed any statistical issues and all of outputs have been compiled and produced as normal.
Put simply, the easier it is for someone to complete our surveys, the more likely they are to take the time to provide more detailed accurate data. It is worth noting that once a business has an account with ONS they often send back data to us quicker. The earlier and more detailed responses allow us more time to quality assure (QA) the information and reduce the need to re-contact the businesses.
Our digital journey
The digital world is a fast paced and an ever changing environment. We have found it challenging to match this pace in both our team's skill base and our digital service. We are in the process of up-skilling our teams and updating our data collection service and infrastructure. This will enable us to improve our data collection service and move even more surveys online.
But isn't the programme more than just about online surveys?
As well as transitioning our surveys to digital platforms, we are also  committed to transforming the way we collect data in the future, improving our reach and access to existing data sources. The Digital Economy Act, passed in April this year, will enable us to make greater use of new data sources such as administrative data and to better target the questions we may still need to ask. Our aim is to provide better data to support better decisions, reaching out to new and existing users. If you are a provider of data, whether as part of a business, or a respondent to one of our household surveys we are extremely grateful. The information you give us is crucial.
Jason Bradbury is Programme Director for ONS's Data Collection Transformation Programme