Measuring inflation: how ONS keeps track of changing spending habits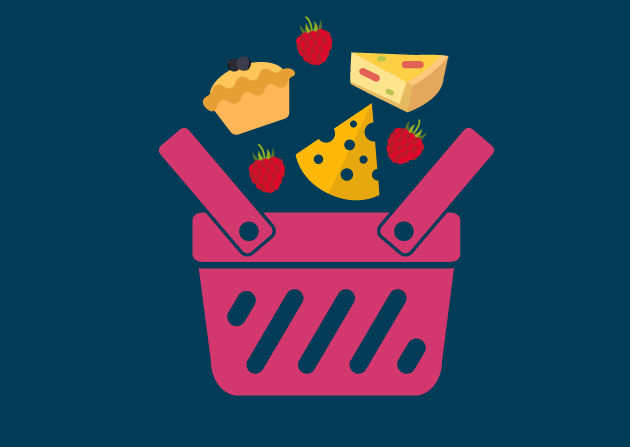 The updating of the legendary 'basket of goods' used by ONS to calculate inflation is a popular annual ritual. The products and services newly included – and those consigned to the statistical dustbin – tell the story of our changing consumption habits. But how accurate can the inflation figures be if you never buy any of these items? Philip Gooding explains.   
Today we have published our annual update to the 'basket of goods & services' used to calculate inflation. This is the virtual shopping basket that represents the items households spend their money on. While much of the coverage will no doubt focus on the changes – action cameras and digital media players  are in this year – the vast majority of items actually remain unchanged. Out of 714 items in the basket, only 36 are being updated today.
However, while many items themselves remain constant, we also take this opportunity to update the weights each item holds to ensure our overall inflation numbers reflect the experiences of households.
Vital tool
CPIH and ONS's other inflation indices are crucial statistics, allowing policy makers to see how prices are affecting people as well as being a vital tool for the Bank of England when setting interest rates. In addition, they feed into many other ONS statistics, allowing us to see underlying changes in wages and GDP, with the effects of price changes removed.
ONS uses a variety of sources, such as the ONS's own Living Costs and Food Survey, information from the national accounts and intelligence from private sector analysts to ensure that the items sampled and weight they each have closely reflect the spending habits of UK households.
To collect the prices, around 300 price collectors across the country visit about 20,000 shops to see how the prices of these representative items are changing on a monthly basis. You can read this previous article about one of the price collectors. In addition, we scour the internet for various centralised prices, like the cost of air fares and mobile phone contracts.
We've also updated our interactive timeline looking back at how the basket of goods has changed since 1947:
So while the focus today will be on what's in and what's out, remember, there is an awful lot of work going on behind the scenes to make sure the headline number reflects how prices and spending habits are changing in the real economy.
 Philip Gooding is a Senior Statistican for the ONS