How the ONS crime figures help us to better understand the risks to children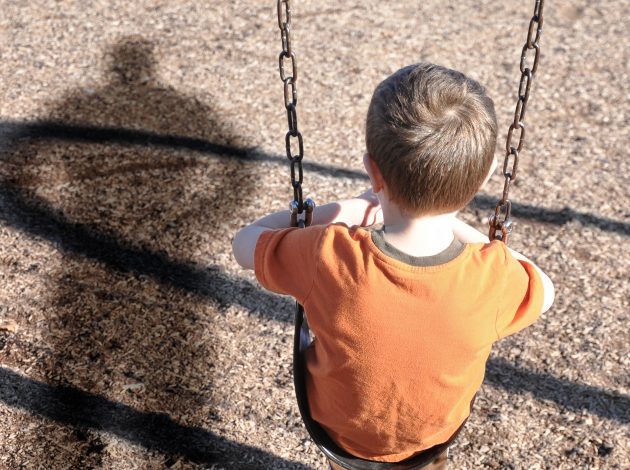 In 2018 the Children's Commissioner's Office in England highlighted the need for better data on the numbers of children living in households where adult domestic abuse, mental ill-health or substance misuse may be present. Sophie Sanders explains how the Office for National Statistics has developed its first analysis to help better understand how the presence of these issues could impact on childhood vulnerability.
Parental mental ill-health, domestic abuse and substance misuse are three factors (the so called 'toxic trio') in combination that have been identified as commonly present in the lives of many vulnerable children. The Children's Commissioner highlighted a need for better evidence on the numbers, needs, experiences, outcomes and voices of these children.
The Office for National Statistics identified the Crime Survey for England and Wales (CSEW) as a rich source for helping reduce this evidence gap. The CSEW is a face to face victimisation survey which asks around 34,500 adults and 3,100 children aged 10 to 15 years about their experiences of crime. The survey provides data on a range of victimisation and negative experiences for both an adult and child aged 10 to 15 years living in the same household. This research – which covers the period March 2017 to March 2019 – is the first, at a nationally representative level, to examine the victimisation and negative experiences of children who live in households where one or more of adult domestic abuse, mental ill-health and substance misuse are present.
Our findings suggest that the presence of one or more of these issues could make children more vulnerable to victimisation and more likely to engage in negative behaviours.
However, while this may be the case for some children, there are lots of factors which influence childhood experiences. The majority of children living in a household where one or more of the so-called 'toxic trio' are present did not report victimisation or negative behaviours in the 12 months prior to being interviewed.
It is also worth remembering these findings relate to the period before the Coronavirus pandemic, we cannot say what impact the pandemic might have had in recent months.
Our analysis
To be able to carry out this analysis we have had to use the available indicators in the CSEW for mental ill-health, domestic abuse and substance misuse to estimate the prevalence of these factors in households with a 10 to 15-year-old. By nature, each of these are challenging to measure and can often remain hidden.
For substance misuse the best indicator available from the CSEW is adult respondents who reported to us that they either had an alcoholic drink five days a week or more or had taken an illicit drug during the previous 12 months. But it does not capture any dependency issues related to intoxicating substances. For adult mental ill-health we have captured those who reported to us that they had a long-term condition which reduced their ability to carry out day-to-day activities. We recognise that this means there are limitations on the full understanding of the risk of exposure to harm that the factors may or may not pose.
Importantly there are also many socioeconomic and environmental factors which can influence whether or not an adult is likely to experience and report domestic abuse, mental ill-health or substance misuse and whether a child is likely to be vulnerable to experiences of victimisation beyond the factors analysed here. Our findings from the Crime Survey therefore do not provide a definitive measure of these issues but offer another piece in the puzzle towards understanding the complex picture surrounding their prevalence and childhood vulnerability.
Further work
We are committed to making the best use of available sources to improve the availability and quality of data on the safety of children. We will continue to explore and develop the Crime Survey as a source for helping address these critical evidence gaps and for improving understanding of the nature and scale of child vulnerability in England and Wales.