Giving the best picture of international migration in times of a pandemic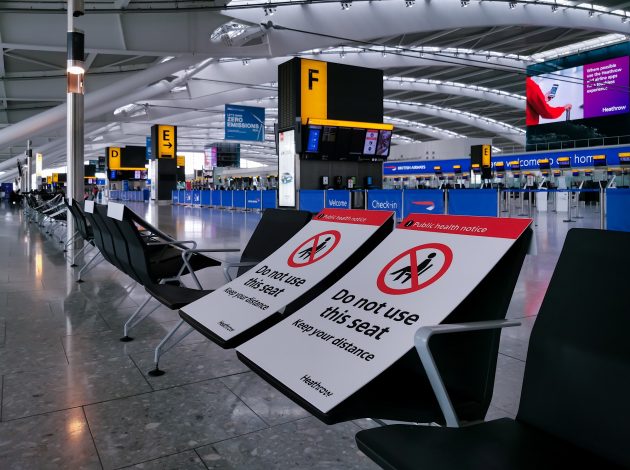 A significant economic impact of the COVID-19 pandemic has been the disruption to worldwide travel. The ONS has now produced its initial report on what happened to migration and mobility patterns in the first six months of the pandemic.  Here Rebecca Briggs explains the findings and updates on our progress towards a new and fundamentally different approach to measuring UK migration.    
 Restrictions to travel, alongside various social and economic factors, have influenced people's plans and decisions to travel or migrate to and from the UK in recent months.
In today's article, we have drawn on a range of data to shine a light on what has happened since the pandemic and, unsurprisingly, they all point to substantial decreases in passengers travelling internationally which, in turn, will have impacted on levels of migration to and from the UK.
For example, Civil Aviation Authority data shows that compared with the same months in 2019, there were falls of more than 95% for UK travel to and from most world regions between April and June 2020. Whilst the data sources are not directly comparable, there was a broadly consistent pattern seen in passenger data from Home Office and the Department for Transport.
Likewise, there was a fall in the number of visa applications issued for work and study to non-EU nationals, shown in Home Office immigration statistics. This can be partly explained by visa application centres closing by the end of March (although they have since reopened) and restrictions put in place in response to the coronavirus pandemic. There has also been a significant reduction in the number of national insurance numbers (NINos) allocated by the Department for Work and Pensions, with the allocation process also disrupted as a result of the pandemic.
During the same period, there was also a decline in work-related activity. Estimates from the Labour Force Survey show the number of non-British nationals and non-UK-born, who are UK residents and in employment decreased in the last year. However, caution should be taken when interpreting these statistics. The number of migrants working in the UK is not a measure of how many people migrate to work. Our report into the coherence of migration data sources discusses the differences in what survey sources tell us about migration flows.
What's more, due to the pandemic, all face-to-face interviewing for the LFS was suspended and replaced with telephone interviewing. This change in mode for first interviews has changed the non-response bias of the survey, affecting interviews from March 2020 onwards. We've previously explained the methods used to adjust the data to account for this.
Taken together, these sources show how travel and migration are fundamentally different to what we have seen in recent years. We aren't yet able to provide an overall estimate of migration levels, due to the impact of the pandemic, the suspension of the International Passenger Survey (IPS) and our ongoing work to move to new admin-based measures, but it is clear that migration is changing and will continue to change. This is why our transformation work is so important.
Our transformation plans
 As we outlined in August, our quarterly migration releases – and therefore headline estimates – will no longer be based on the IPS and today's report looks different. In fact, our regular statistical reports will look different as we adapt our methods and go through a period of transitioning to administrative data-based estimates. The pandemic has enabled us to move ahead with our transformation plans, particularly replacing the IPS, but we know there are challenges we need to overcome to deliver new measures of migration based solely on administrative data. Through our previous research, we have already identified a range of data sources held across the GSS that can help us to better measure migration – including immigration, income, benefits and education data – and will build on this to design our new measures.
So far, the main focus of this work has been on two sources of data which have shown greatest potential for the measurement of long-term migration are the Department for Work and Pensions (DWP)  Registration and Population Interaction Database (RAPID)  and Home Office Exit Checks data.
RAPID provides a single coherent view of citizens' interactions across the breadth of systems in both DWP and HM Revenue and Customs (HMRC) including benefits, employment, self-employment, pensions and in-work benefit. We are exploring the use of these data to determine signs of 'activity' among the migrant population in the UK, and how we can use that information to infer migrant flows based on when that activity commenced (indicating arrival in the UK) and when it ends (indicating departure).
We've regularly updated our transformation programme, which outlines in more detail the new administrative data approaches for estimating international migration. There will be further updates on our administrative data approach, as well as our work to measure international migration since the start of the coronavirus pandemic, in early 2021.