Improving access to data on adult social care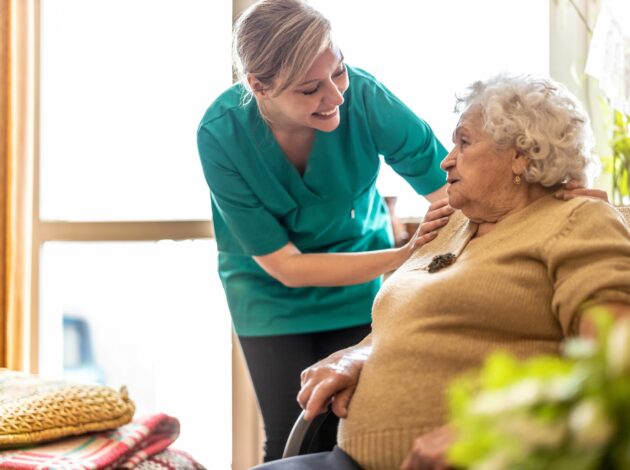 The pandemic has had a considerable impact on care services, and this has magnified the need for increased information on adult social care across the UK. Here Sophie John explains how the ONS has been taking steps to improve statistical coherence on this key social policy issue.
Statistical coherence is about drawing together outputs on the same topic to present a more transparent picture for users and improving access to data. This can be across the four countries of the UK, in the case of devolved policies, and/or where multiple producers are publishing statistics.
We face both these challenges in adult social care statistics where each nation has its own legislative powers and there are many different producers of adult social care data which are published across multiple platforms.
To alleviate these challenges, as highlighted in a previous blog post, the ONS introduced a new UK Adult Social Care Landscape that compiles official publications into one place to help improve accessibility, harmonisation, and coherence across the four nations.
We have launched two new updates to this:
Inclusion of datasets: This will allow users to search for relevant databases that contain data relating to adult social care. These can be datasets specific to adult social care or can be datasets which contain care related variables. For instance, the England and Wales 2011 Census features as it contains a measure of unpaid care. There is now also an additional option where users can easily filter to view publications, datasets, directories, and/or dashboards.
Comparison matrix: To address the complexity of comparing adult social care statistics across the four nations we have expanded our UK Adult Social Care Landscape to include a four nations matrix. The matrix covers a variety of different care topics that users most frequently request:
Number of hours spent caring
Carers assessment and support
Number of service users
Workforce
Quality indicators
Coronavirus (COVID-19); mortality, vaccination, testing, personal protective equipment (PPE)
Information provided covers key points and statistics, data collection information, availability of geographic breakdowns, comparability of data across nations and links to relevant publications and datasets. This helps users identify where adult social care statistics can, or cannot, be compared across the UK.
The matrix was created in collaboration with Welsh Government, Scottish Government, Department of Health, Northern Ireland, Department of Health and Social Care and NHS Digital,  and is currently available as a downloadable spreadsheet.  We are also exploring incorporating the matrix into an interactive tool to help make the information more accessible and easier for users to navigate; this would sit alongside the adult social care landscape page.
Coherence is fundamental to ensuring statistics serve the public good. We are hoping to expand the range of topics included in the four nations matrix to help provide information on the comparability of statistics across different aspects of adult social care.
We welcome any feedback on the four nations matrix to social.care@ons.gov.uk