First Census 2021 results are on the way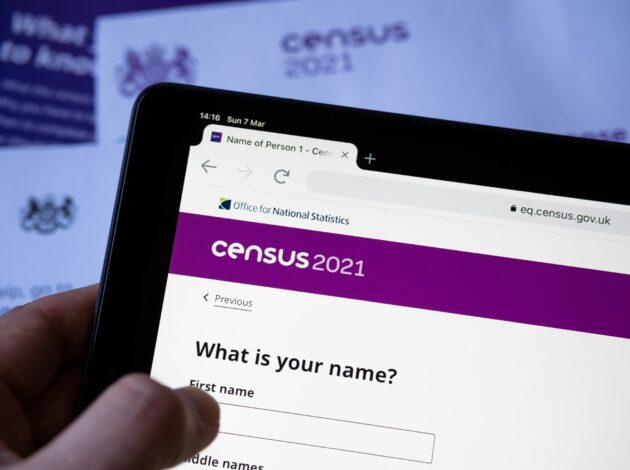 The first results from Census 2021 in England and Wales will be released on 28 June. The population and household estimates from the decennial survey will guide the planning of local and national services we all rely on. But they are just the first brushstrokes of the detailed picture of the nation we will paint over coming months and years, a picture which will get richer and more detailed as we go. Here Jen Woolford explains what you can expect from the first results and how we have reached this stage.
Delivering a census is a mammoth operation. More than 20 million households across England and Wales completed their questionnaires in spring last year. Turning that information into the best possible statistics for every local area is an equally big challenge.
On 28 June we will publish the first results from Census 2021; population and household estimates for England and for Wales, rounded to the nearest 100, and for each local authority district. Publication will be at 11am to enable the laying of census results in Parliament.
To explain the data, we will publish two statistical bulletins, in English and Welsh. One will focus on the rounded estimates of the numbers of people and households resident in England and Wales in March 2021. The second will focus on the rounded population and household estimates for Wales. These bulletins will provide vital information on:
–          population size and change
–         the age and sex of the population
–         how densely areas were populated
–         how many households there were in 2021
We are delighted to have achieved record response rates, which we will publish with the first results, and are equally confident that our population estimates will be of high quality. Some 89% of responses to Census 2021 were online, which has given us data of extremely high quality to work with. The data will give us a crucial baseline from which to measure changes in our society which will help us understand changing needs.
Delivering a high-quality census
The work which is invested in producing census statistics is vast; we compile, clean, complete, cross-check, ensure confidentiality and continue consultations with users. We have focussed on quality assurance, which includes using the widest range of alternative and complementary data sources.
For the first time, we've drawn on the unique insight and expertise of local authorities across England and Wales. More than 250 organisations have been involved, providing feedback on our provisional numbers. We've used this feedback to guide our own parallel quality assurance investigations to corroborate our findings and ensure the best possible statistics for every local area.
To support the first results, we will publish a report on quality and methods, including commentary on all the processes we have put the data through so that our users can have the highest levels of understanding and confidence. We are also aiming to release innovative content to bring the data to life.
The Office for Statistics Regulation (OSR) is assessing that we have followed the Code of Practice for Statistics and we are confident we will confirm National Statistics accreditation before the first census results are released.
Why the census is so important
The first census estimates are hugely important as they underpin everything from the calculation of GDP, employment, wellbeing and, (now), COVID rates. They will be essential to our long-term understanding of the health, social and economic impacts of the pandemic. But they are, in fact, just the start of a programme  which will continue from the autumn for the next two years. These will include data on ethnicity, religion, the labour market, education and housing. For the first time, they will also include information on UK armed forces veterans, sexual orientation and gender identity.
In Northern Ireland, the census is the responsibility of Northern Ireland Statistics and Research Agency, and their first results are available from today on the NISRA website. This release consists of headline population statistics by age and sex, number of households with usual residents, and communal establishment population. In Scotland, the census is run by National Records Scotland (NRS) and their data collection is due to close this month. Bringing all the information together is another important strand of work and UK-wide statistics and analysis will be included in the release plans from next year.
On Thursday this week our latest migration statistics are published which will give us greater insight into the flows of people in and out of the UK from year end June 2020 to year end June 2021. In this instance we have been able to use provisional census numbers to quality assure our estimates. Going forward, we will look at what the census tells us about births, deaths and migration over the past decade, and early next year we will be rebasing our historic migration and population estimates. Up to now, our mid-year population estimates have been produced by rolling on estimates from the 2011 Census. More information is available here.
Every census has unique circumstances and provides a brilliant snapshot every 10 years. It was important to understand the population and its characteristics during the COVID-19 pandemic and early census data has already been used to understand more about vaccine uptake by occupation and to support the response to the Russian invasion of Ukraine.
We recognise the population continues to change though, and the need to understand those ongoing changes. So, using a variety of data sources, we will be providing more frequent, relevant and timely statistics to allow us to understand population change in local areas this year and beyond. The results from Census 2021 will therefore provide a key bridge from the past to the future and we will be saying more on exciting developments in coming months.