Ukraine crisis: How the ONS has responded to the need for better information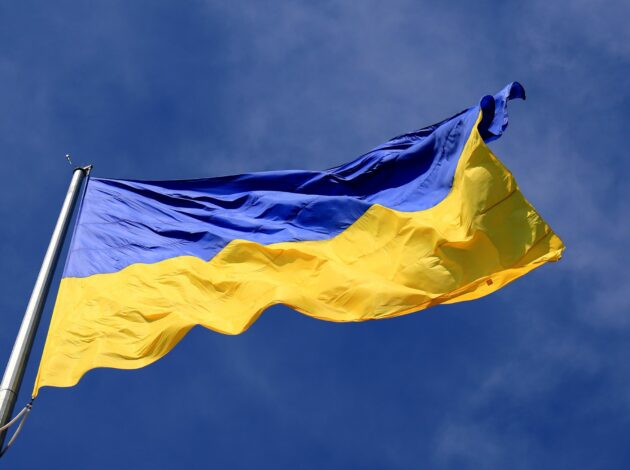 The Office for National Statistics produces statistics to support better decisions. In this blog Liz McKeown explains how we are collecting data as quickly as possible to assist people who come from Ukraine to help understand the support and services they need.
During the pandemic, the ONS proved it can respond quickly to a national crisis, launching the Covid Infection Survey to monitor to the impact of Covid-19. We've also produced faster indicators of the economy, while the data we published on the impact of the pandemic on different groups in society highlighted how vulnerable groups can see themselves in our statistics.
All our statistics are produced to support, and ultimately inform, better decisions. The UK Humanitarian Response Insight Survey was compiled rapidly to inform the UK's response to the Russian invasion of Ukraine and the subsequent evacuation of individuals fleeing Ukraine, and to aid local and national emergency response planning.
Collaboration
Carried out in collaboration with the Department for Levelling Up, Housing and Communities (DLUHC) and the Home Office, the aim is to understand the experiences and intentions of those arriving in the UK under both the Ukraine Family Scheme and the Ukraine Sponsorship Scheme.
Today's data – the second iteration of the survey – shows the overwhelming majority of Ukrainians who have arrived are women with children, are either in work or looking for work, and nearly half can speak or read English. Most have settled in  London and the South East, with 11% in Scotland and 5% in Wales.
Of those with at least one dependent child, just over half have at least one child requiring a primary school education service, while four in ten have at least one child requiring a secondary school education.
Around three-quarters of people who responded to the survey said their overall physical and mental health was good or very good, which is comparable with average health in the UK.
Future work
Future work in this field will involve a survey of sponsors who Ukrainians are staying with, as we continually build a picture of life for Ukrainians in the UK.  We're also producing the results in Ukrainian because we want to ensure all those who participated in the survey can also understand the results of it.
Making sure everyone counts and is counted underpins the importance we attach to inclusion as an office. Again in collaboration with the Home Office, we are also exploring a new study linking their data with other admin data sources to help better understand the socio-economic outcomes of all refugees.
Having this data will ultimately help local authorities, government, charities and other organisations to support these vulnerable populations as well as increasing public awareness of the issues they face.