New Data: Transforming how we count the population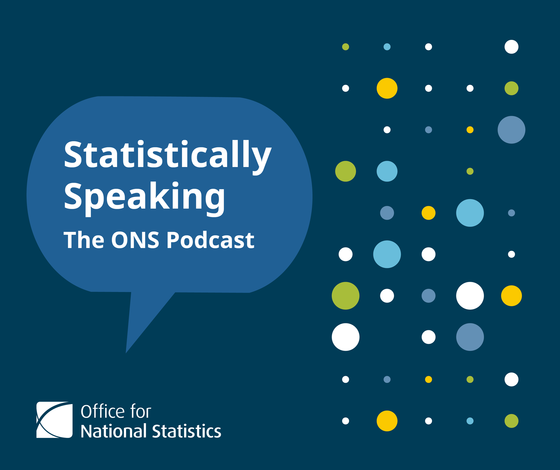 Population and migration statistics underpin decisions and policies right across our society and economy, at national and local levels, as well as for different communities. It's vital that these statistics keep up to speed with society's changing needs.  
For the past 200 years the once-a-decade census has been the benchmark for measuring the number of people in the country, but do improvements in technology and greater availability of data now mean that change is on the horizon?  
In the latest episode of Statistically Speaking we discuss how the ONS has been working to transform the way we count the population, using new datasets to give more accurate, timely, and detailed measurements. We also look ahead to a major consultation exercise starting on June 29. 
Joining our host Miles to unpack all that, and explain how people can get involved in the consultation, is Jen Woolford, Director of Population Statistics at the ONS, and Pete Benton, Deputy National Statistician.   
As Jen says: "Better data means better decisions. It means that better planning can be made for things like school places, public transport, where to put hospitals or sports centres. All of these decisions are based on our data about the population.  
"We have access to lots more data than we have in the past, and it gives us lots of opportunities to change how we're producing population statistics. But whatever we do has to respond to whatever the user needs are of the day, and that's what this consultation is all about." 
Click here to listen to the full episode now, or find us on your podcast app of choice. 
—————- 
Video 
To find out more about ONS proposals for delivering population and migration statistics in the future, you can also watch our transformation journey video.  
Also available with British Sign Language (BSL), and in Welsh, with BSL. 
—————- 
Events 
The National Statistician, Professor Sir Ian Diamond will be leading consultation launch events in London and Cardiff. 
Please register now to attend the event of your choice: 
If you are unable to make these dates we are also running a launch webinar on 13 July 2023. 
We will be running webinars specifically for both local government representatives and voluntary, community, faith and charity representatives. These are being promoted separately directly to those audiences. 
For more information, please contact external.affairs@ons.gov.uk.