Celebrating 75 years of the NHS and a history of ONS collaboration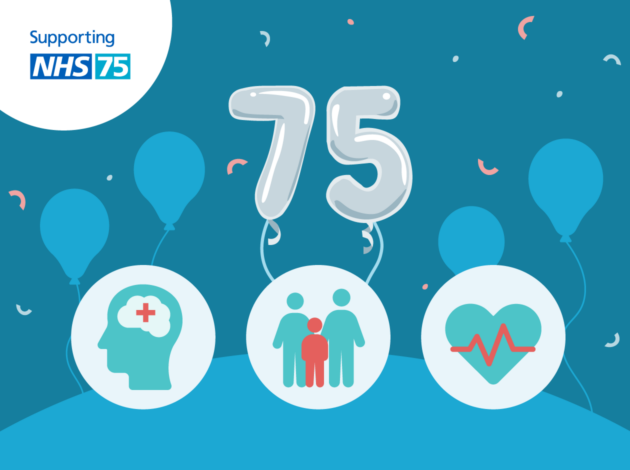 Health data is a key part of the ONS' work and an important part of this is our use of NHS data, which allows us to build an increasingly insightful understanding of the nation's health. As the NHS marks its 75th anniversary, Jonny Tinsley looks at this long-standing relationship of NHS data linkage and discusses future work in this crucial area. 
A unique position  
The ONS has a unique and privileged position with the capability to link NHS data with other sources such as data on wider society and the economy, to create anonymised and secure datasets for analysis. One such example is our estimates of the number of people with chronic respiratory or cardiovascular disease living in poverty. By linking health records with population data, we can see how factors such as living conditions can impact on health.   
ONS NHS data linkage was crucial during the pandemic when we worked together to monitor the spread and mortality rate of the virus among different population groups and to measure the effectiveness of the vaccine in reducing the risk of hospitalisation and death. We were able to cross reference NHS data with death registrations, Covid datasets and population data to explore how traits such as pre-existing health conditions, economic circumstances or ethnicity is related to health outcomes.  
The Health Index for England  
The ONS's Health Index utilises NHS data along with a number of other sources to provide consistent measures of health across England, under the themes of Healthy People, Healthy Lives and Healthy Places. Within these categories there are 14 domains, comprising 56 health indicators, themselves made up of 70 different components. NHS records form part of the framework for this analysis, allowing us to create a detailed picture of health at national and local level. This data has been highly valuable for health care leaders in helping them to understand the needs of their populations and where interventions and resources are needed the most.   
Anonymised data 
A key aspect of current and future work involving use of linked NHS health data is ensuring it remains secure, anonymised and confidential whilst being used to benefit all of us. We work within strict legal and ethical controls where planned work is carefully scrutinised before we begin. Crucially, we are never interested in data on any given individual, instead our linkages allow us to observe patterns and trends in health to inform decision making.  
Ongoing work 
This pandemic brought into sharp focus the importance of harnessing new data linkage methods and technologies to develop our health statistics. Key to making best use of linked data is making it securely available in deidentified form to government and devolved administration analysts and accredited researchers. The ONS led Integrated Data Service (IDS) is a centralised and secure multi-cloud infrastructure platform that will provide access to improved data and analytical tools, and will have a role to play in providing access to deidentified linked data.  
The ONS and NHS are part of the Public Engagement in Data Research Initiative (PEDRI), a new, sector-wide partnership aiming to improve public involvement in data research. Our plans in this area include using focus groups to explore public perceptions around data linkage and use of health data.  
For much of the NHS' 75-year history, it has worked with the ONS (and predecessor organisations). This collaboration has brought many tangible benefits for the public good and recent years have shown us the importance of our relationship to deliver timely insight and understanding of the nation's health. As the NHS marks this milestone, we look forward to continuing to work together to deliver meaningful health statistics, helping to work towards a healthier future for everyone.