Future-proofing our most valuable commodity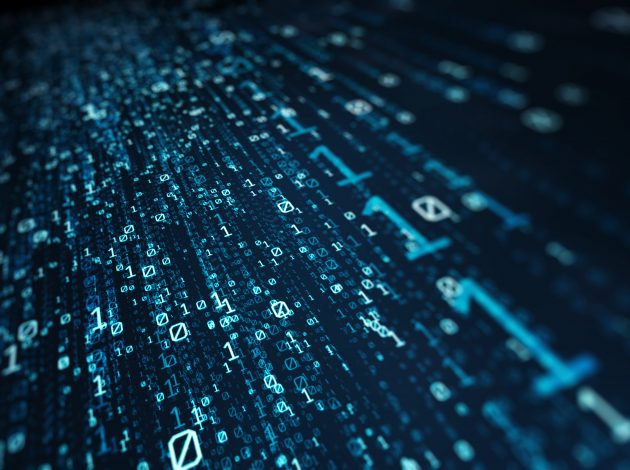 Office for National Statistics (ONS) launches new data strategy 
Fiona James, Chief Data Officer and Director, Data Growth and Operations at the ONS, talks data strategy and sheds light on ONS plans to ensure the country has the rapid but accurate data it needs to keep on top of modern challenges and improve lives.  
Data has become an essential commodity with the power to influence economic growth and our social prosperity. At the ONS it's our business to provide the data that helps our decision-makers understand everything from those most at risk from different illnesses, to the performance of our economy, to the needs of specific communities, including those most vulnerable in society.  
You only have to look at the current cost-of-living challenges or the response to the pandemic to understand how crucial it is for both the public and our decision-makers to have rapid access to data from multiple sources. It has provided economic policymakers with fast insights on how inflation has affected household finances and helped health authorities to better plan interventions, such as Covid shielding and vaccination schedules.  
But it's not just in times of crisis we need fast, accurate and detailed data. These data are crucial to improving our understanding of a whole range of ongoing health, societal and economic issues, and to help direct public resources to where they are needed most. This is why we need to futureproof our practices and systems and ensure we continue to evolve, putting our data and the integrity and quality of our data at the heart of ONS.  
With that in mind, it is the perfect time for us to launch our refreshed Data Strategy. 
Treating data as an essential input  
Our reputation as a data leader, with an unmatched ability to handle vast amounts of data, is a testament to the ONS's expertise. In the last two years we've witnessed a 50 percent growth in data assets, and managing this ever-increasing volume of data requires a shift in mindset and methodologies.   
Understanding how existing data can be re-used to help address new problems, without the need for new data or surveys, will be crucial as we explore possibilities for indexing and reusing data across government, and engaging with people and businesses in a way in which they feel more connected with the ONS's work.  
Treating data as an essential input, instead of something that only enables our outputs, will be central to how we operate in the future, as will our ability to leverage modern, secure tools and technologies, based on data that we can trust.  
The Reference Data Management Framework (RDMF) and the Integrated Data Service (IDS) will be crucial components in transforming our data capabilities.  
The RDMF, combining a product and service, aims to index and match data quickly and consistently, bringing significant efficiencies and innovation. Its ambitious design will not only change how we at the ONS handle data, but how the rest of government handles data too. It is already providing the data foundations for our future population and migration transformation objectives and how we understand businesses across the UK.  
Meanwhile, the IDS will offer government analysts and accredited researchers the ability to securely access a variety of high-quality data sets, that won't need to be stored in one place. This secure cloud-based service will enable users to work with data at source – in a safe and secure environment – rather than moving data around, which currently creates friction and significant cost. Our vision is to see seamless collaboration between departments which supports decision-making and analysis more quickly than we do today.  
Collaboration, trust and transparency are essential  
But it's not just about ONS deciding what needs to be done to make data more accessible, re-usable and interoperable. To do this, we need to better understand data needs and opportunities, and we will be stepping up our collaboration with a full range of public and private sector organisations. This will contribute to a data ecosystem that benefits us all. 
None of this can be achieved of course without highly skilled data professionals, who are adaptable and flexible, and capable of handling complex data.  We will continually enhance our data skills and ensure that what we do is ethical and transparent. Our success will rely heavily on maintaining trust and transparency, and understanding the different values and perspectives of those who provide and use our data.  
In the dynamic world of data and technology, the journey to data excellence is a continuous one. By adapting to the changing data landscape, fostering collaboration, and prioritising ethics, ONS can unlock the full potential of data and continue its invaluable role as a trusted source of independent statistics. 
This strategy is not simply about data; it is about shaping a future where data empowers us to create a better world. The journey begins now, and I, for one, am excited about the prospects of where this strategy will take us.