The digital evolution of ONS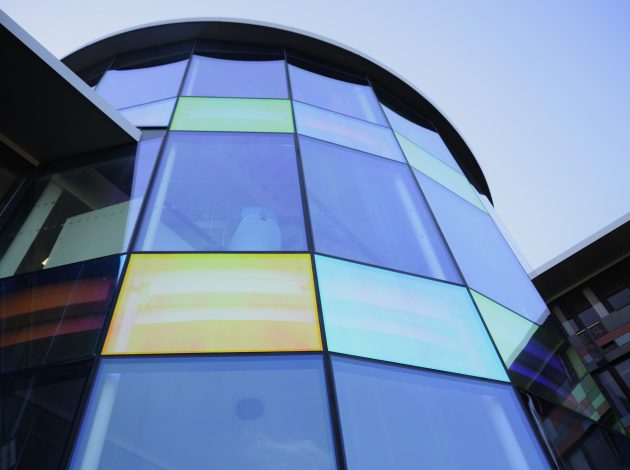 Digital technology is fast changing the way ONS operates. More surveys are moving online and new devices are helping the tireless ONS field force to better engage with the public.  Here, Jason Bradbury describes the "huge steps" already taken – and what's coming next.
"Since my last blog, four months have passed and summer holidays are now a distant memory.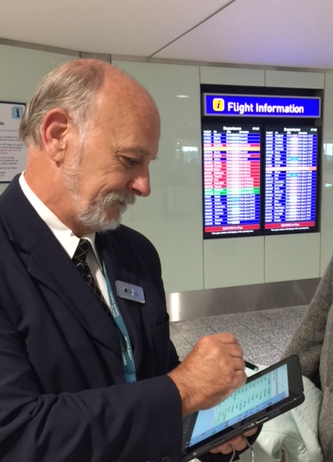 The next time you head to an airport, sea port or the channel tunnel look out for one of our Field Force staff. They are now starting to collect social survey data using tablets rather than paper questionnaires. The rollout will be completed by April 2018. Tablets make the survey much easier to complete and make it easier to engage with people taking part in the survey.
The new tablets enable questionnaire translation for multiple languages, improve question navigation while on the go, and offer the ability to correct and submit data with ease. The data is being collected for the International Passenger Survey (IPS), and relate to UK residents going abroad and overseas residents entering the UK. It has been running continuously since 1961.
The IPS conducts between 700,000 and 800,000 interviews a year of which around 250,000 are used to produce estimates of Overseas Travel and Tourism figures. The survey results are used by various government departments, including us at the ONS, the Department for Transport, the Home Office, HM Revenue and Customs, the Department for Culture, Media and Sport, VisitBritain and the national and regional Tourist Boards.
Survey Integration
Our interviewers are not just based in ports and airports many visit households across the UK to collect information required for key surveys such as the Living Costs and Food Survey (LCFS) and Survey on Living Conditions (SLC). In 2017 we successfully launched these surveys under a new integrated design, which will significantly improve National Statistics on household resources and living conditions. These statistics are key for understanding how households are managing and for informing policies aimed at improving living conditions across the UK.
Retail Sales Index (RSI)
As we approach the Christmas break our shopping habits change and this data is very important to us for measuring parts of the economy. The Retail Sales Index (RSI) is a key economic indicator where sales by retailers in Great Britain to end consumers, including spending on goods (in store and online) is used as an indicator of how the wider economy is performing and the strength of consumer spending.
The RSI was our first survey to go online in December 2016 and to-date has been a huge success. The quality of the data has improved and our communication with various businesses. However, improvements to this survey are continuing and will see further transformation by October 2018.
The aim is to utilise administrative data, review questions asked and expand the reach across sectors. It is early days, but we are ensuring that we are involving some businesses to test and explore options. This way we can develop a survey that fits with how different business report and we can ask for data that is available and required for our statistics.  We have also carried out a range of methodological work testing the replacement of datasets with administrative VAT data and re-considered how we select businesses.
Labour Market Survey testing
Further developments have been around online testing of a prototype Labour Market Survey (LMS) which is voluntary. This type of survey will be required within our future social data collection system which will primarily be driven by administrative data. Early online tests of the prototype LMS demonstrated that we could achieve approximately 20% uptake online.
Our Social Surveys Team have subsequently explored how this might be improved by testing the impact of incentives. This subsequent test saw uptake rise by approximately 8% on average – again very promising. The next step is to test mixed-mode approaches i.e a combination of online and face-to-face interviewing and then to conduct larger scale quality tests in 2018.
On reflection
In the last four months, we have seen huge steps forward on the journey to transform data collection within ONS. We are consistently improving the way we collect data and are continuing to integrate surveys where it is sensible to do so. We are also exploring new avenues to access data sources which will compliment or replace data currently requested via our surveys.
I would like to take the opportunity to thank all who support our surveys and help paint a rich picture of the UK today."
Jason Bradbury is the outgoing Programme Director for ONS's Data Collection Transformation