Understanding the extent and nature of child abuse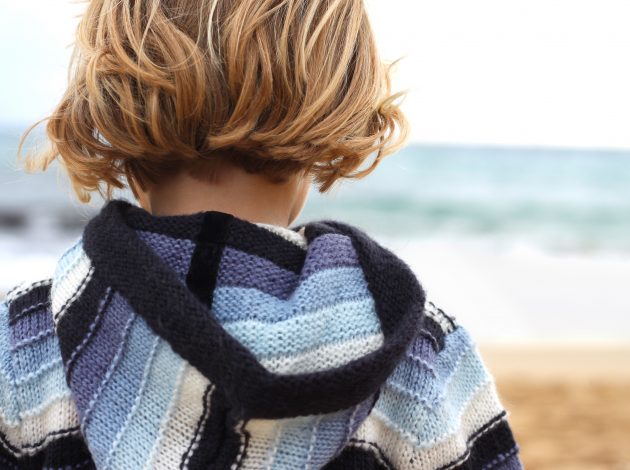 Child abuse is an appalling crime against some of the most vulnerable in society. It's something that's not often discussed or well understood, and there has been a lack of complete statistics. The Office for National Statistics has been working to produce the most comprehensive picture possible by incorporating questions into the Crime Survey for England and Wales and analysing this alongside other sources of data, which can only tell a partial story. Here Meghan Elkin explains how bringing data sources together helps us better understand both the nature of child abuse and the potential demand on support services.
When people talk about child abuse, the focus can often be on sexual abuse. But abuse in childhood is highly complex and, while there is no specific offence of 'child abuse' in law, it is typically defined as any maltreatment of a child and considered in four main categories. They are emotional abuse, physical abuse, sexual abuse and neglect. These are the areas we have focused on in our first compendium of child abuse statistics.
There is no single source that measures the extent and nature of abuse currently experienced by children in England and Wales. Child abuse is often hidden from view, so data sources don't represent the full scale of the issue. However, statistics are produced separately by a number of different organisations, each providing part of the picture.
For the first time the Office for National Statistics has compiled a range of indicators from different data sources – including the Crime Survey for England and Wales (CSEW) – to enable better understanding of the extent and circumstances of child abuse. In considering the findings, it is important to bear in mind that child abuse is commonly associated with adults as the offenders, but it can also be committed by a child.
Extent and nature of child abuse
The crime survey provides the best available indicator of the extent of child abuse by measuring the prevalence of adults who experienced abuse before the age of 16. The findings are stark with around 1 in 5 adults in England and Wales having experienced a form of child abuse before they turned 16. This covers a range of offences and could include emotional abuse of someone saying they were threatened as a child, through to experiences of rape.
The survey also estimates that around 1 in 13 adults aged 18 to 74 years were victims of sexual abuse before the age of 16.
We've found that around 4 in 10 victims of child abuse experienced more than one type of abuse. And that women are more likely to be victims than men, except for cases of physical abuse.
Our findings also show the sheer scale and impact abuse in childhood has on a victim's life. Around half of adults (52%) who experienced abuse before the age of 16 also experienced domestic abuse later in life; compared with 13% of those who did not experience abuse before the age of 16.
None of this data, however, gives a picture of current levels of child abuse.
Why police recorded data only gives part of the picture
In the year ending March 2019, the police in England and Wales recorded 73,260 sexual offences where it is known the victim was a child. However, the numbers relate to offences rather than children – one child could be the victim of multiple offences.
Not everyone reports sexual abuse: the CSEW estimated that fewer than 1 in 4 adults had reported their abuse to the police. In addition, the police data shows when the offence was recorded rather than when it happened. Therefore, the number of child sexual offences recorded by the police cannot be used as a measure of prevalence.
Other sources
Measuring the scale of child abuse is difficult as it often remains hidden. Of those who called the NAPAC helpline in the latest year, around 1 in 7 hadn't told anyone about their abuse before. But it is important to also understand how many victims come to the attention of the authorities to get a sense of the demand on these services.
Alongside prevalence statistics, we've looked at abuse that comes to the attention of the child protection system and support services. This gives us a more rounded picture on the extent and nature of child abuse in England and Wales as well as the potential demand on services.
We wouldn't expect all of the offences recorded by the police to be referred to social services. Social services deal with cases where there is risk of ongoing harm and, for some of the offences recorded by the police, it will be deemed there is no ongoing risk.
To compile these figures we have been working in collaboration with the Department for Education, National Association for People Abused in Childhood (NAPAC), National Crime Agency, National Society for the Prevention of Cruelty to Children, NHS Digital, Violence Research Group at Cardiff University and the Welsh Government. These collaborations have supported our aim of providing a better understanding of child abuse than is possible from looking at individual data sources.
What's next
The CSEW estimates – together with other sources of data – fill an important evidence gap, but don't provide a measure of the current level of abuse experienced by children. We're therefore undertaking a feasibility study to determine whether a new survey could effectively measure the current scale and nature of child abuse and neglect. Findings from this feasibility study will be published later in 2020.
Later in the year we also plan to add to this compendium by publishing an article on child abuse and the criminal justice system, including statistics on prosecutions and the courts.
As highlighted, this release is the first time the ONS has produced a compendium of child abuse statistics. We'd appreciate any feedback on definitions we have used and how we could improve our work further. Please contact the Centre for Crime and Justice on crimestatistics@ons.gov.uk
Meghan Elkin is Head of the ONS Centre for Crime and Justice