New ways to access Census 2021 data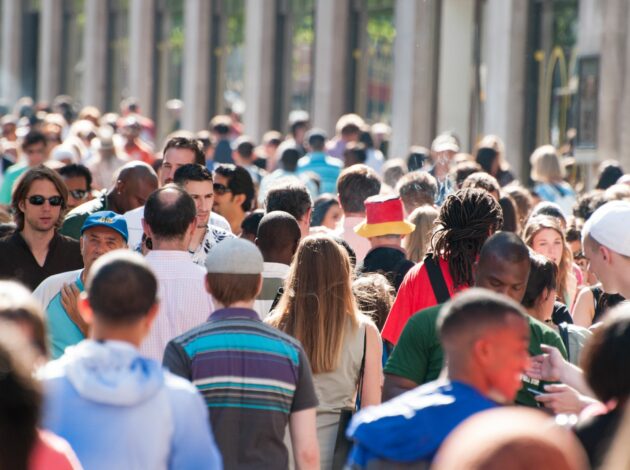 At the Office for National Statistics, we want to give you the power to find and compare all the combinations of data you want from Census 2021. We have now released billions of statistics from the information you gave us in response to the Census. Here Jen Woolford explains how 'Create a custom dataset' is a unique innovation for official statistics and how it is just one of the products coming this year to help you find the data you want. 
Today sees the launch of 'Create a custom dataset', one of a suite of products which the Office for National Statistics (ONS) has provided to release statistics from Census 2021. You can make your own datasets combining variables from demography and migration, UK armed forces veterans, ethnic group, national identity, language and religion, Welsh language skills, housing, labour market and travel to work, education and health, disability and unpaid care.  
We want to help people get to know what's available and have provided an animated video to help you get started with the latest census tool.   
Innovation and protection  
In a unique innovation for official statistics, this flexible table builder provides automatic protection of individual identities in detailed statistics, making sure that no individual can be picked out in the tables. It allows us to release billions of anonymised census statistics far more quickly than ever before.   
However, our commitment to protecting the confidentiality of Census data means that we can't provide the full detail of the Census through this tool. Other products, including all our topic summaries and analytical articles already published may provide the information you need.  
For some smaller or more dispersed groups the table builder is not the best way to explore the data. For this reason, we will also be releasing pre-defined multivariate tables in coming days and weeks to provide the greatest level of detail we can while still protecting confidentiality. These will allow you to choose and change the area type, coverage and variables for Census 2021 data and will cover dwellings, families and sexual orientation and gender identity.  We are also planning to update the Census Quiz.   
Understanding the data  
The data in 'Create a custom dataset' and the multivariate tables can be seen as the building blocks which underpin our ongoing analysis of Census 2021. We hope you will look out for the analytical articles which interest you. They include full commentary and links to guidance to help interpret the data, understand potential interactions between different variables and draw informed conclusions. In addition, it is important to look out for 'flags' on your data selection – quality notes – to understand information about quality, strengths, and limitations.  
What's next?  
Later this year, we'll be publishing detailed tables and analysis on particular communities to fulfil commitments made in the Census White Paper.   This bespoke work will provide data across a range of variables, representing those communities at small geographies, for example for Cornish, Somali, Sikh, Jewish, Gypsy and Irish Traveller, Roma.  Interactive products and full analysis will follow, informed by conversations with relevant groups about further needs and how we could best meet them.  
In the meantime, for questions about census data, we will always try to help users find what they need from the suite of existing products. Please email census.customer.services@ons.gov.uk