Unlocking the potential of local data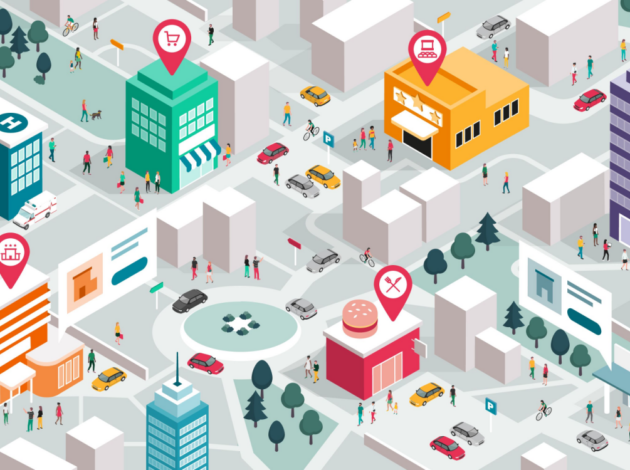 Many economic forces are global, but some of the solutions to issues like competitiveness, productivity and inequality often begin on our doorsteps. Following the launch of ONS Local in spring 2023, Becky Tinsley shares how the team's work has already helped local communities to enact better targeted policy interventions and make more effective use of valuable public resources.    
The ONS Local team, based across the four nations and every region in England, act as an initial point of contact for users keen to access subnational data with the right support. Since the service was established, it has enabled local decision makers to compare their areas with similar localities across the country. 
They listen to local user priorities and ensure that they guide ONS's future plans, and to this end, the service has produced bespoke statistics, filling critical data gaps and answering key questions across a number of policy areas.  
But beyond providing analytical support for existing datasets and helping central government to determine the metrics used to track regional inequality, the team is responding to on-the-ground issues and adding value in new ways.  
Hearing from the people that use our data 
One example of this dynamism has been our work with Scottish Enterprise, a non-departmental public body of the Scottish Government which encourages economic development, enterprise and investment in business. Its ambition to better understand under-employment among graduates in Scotland's labour market, and benchmark Scotland's economic performance against other UK regions, led to us shining a light on local employment, productivity, population growth and income inequalities. Working alongside academics we updated what a non-graduate role really means, to better reflect what is actually happening in the labour market, and as a result we produced more accurate and usable data. 
Looking to the North of England, ONS Local improved the evidence base for Yorkshire stakeholders to better understand local business size and employment trends. While most local businesses were small, it was unclear what share of employment they supported in the area. To answer that question, we collaborated with the Inter-Departmental Business Register (IDBR) team to publish new statistics on how many people small local businesses employ across England's largest historical county. Local policymakers now have evidence to make the case for investment in small businesses given their importance to local employment.  
When it comes to visually representing data with impact, via our regular series of ONS Local events, our community voiced the need to develop these skills among local government analysts. In particular, there was a desire to use intelligence dashboards to help guide local government decision-making in closer to real-time.  
With support from ONS Data Science Campus we collaborated with local government analysts to create a series of co-presented 'how-to' workshops to guide users developing dashboards. Those who took part have gone on to form joined-up communities, building capability and improving the use of ONS data in local policy generation, implementation and monitoring. 
Giving a voice to the devolved nations and building Local Government capability 
A critical mission of ONS Local is to ensure the priorities of local government and the devolved administrations are being heard by central government. Robust local data provides nuance to central government projects ensuring they are locally sensitive, and with this purpose in mind we have supported policy and analytical teams in the Cabinet Office, Number 10 and the Department for Levelling Up, Housing and Communities (DLUHC) on a number of analytical projects, from Levelling Up and building local resilience to labour market inactivity. 
And to build lasting capability, we're helping to upskill local government analysts. In just two years we've provided hundreds with licenses to the ONS Learning Hub, enabling them to access a wide range of online courses from introductions to coding in Python to more advanced methodological courses on forecasting and making seasonal adjustments to data.  
Looking to the future, the project that begun the acceleration of government's local data capabilities is now set to continue beyond 2024. The Levelling Up Subnational Data (LUSD) project, run in collaboration with DLUHC, has made initial progress, providing policymakers and the public with the evidence outlined in the Levelling Up White Paper, and will continue to build on and strengthen this evidence base, producing more granular statistics which demonstrate detailed characteristics of local communities across the UK and the challenges they are currently facing.   
It's clear that a joined-up, UK-wide, statistical picture allows for deeper insight, which in turn helps local users and policy makers in their decision making. What ONS Local has achieved in this short time reinforces the value of bringing data together to gain greater insight and help answer the most important questions of the day.